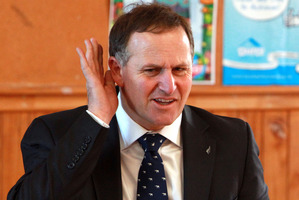 The Opposition-instigated parliamentary inquiry into the "crisis" in manufacturing may have no official status. It may have been dismissed as a political stunt by the Prime Minister. Its findings can and almost certainly will be ignored by the National-led Government. But none of that mattered a jot yesterday as the inquiry began its hearings.
What quickly became obvious was that a lot of exporters of manufactured products had been waiting for an opportunity to vent anguish over the high exchange rate.
The targets of the anger - John Key, the Reserve Bank, Economic Development Minister Steven Joyce and the Treasury - were absent.
The inquiry was initiated by Labour, the Greens, NZ First and the Mana Party after National used its majority on Parliament's finance and expenditure committee to block an official parliamentary inquiry.
One of the unofficial inquiry's purposes is to come up with "concrete ideas" to stem the decline in jobs and manufacturing exports.
In other words, the four parties are using the high dollar as a means of testing their compatibility ahead of possible coalition talks.
As a vehicle for promoting those parties' intention to get the Reserve Bank to focus on other economic indicators rather than solely inflation, the inquiry has already served its purpose in terms of publicity.
National may have valid reason to dismiss the political motives behind the inquiry. More difficult to ignore was the warning that came from Christchurch-based CWF Hamilton. The firm, which pioneered jetboats, said any further appreciation in the currency would cut profits to the point where it would not be worth investing more capital.
No government could be comfortable with that statement. The value of the New Zealand dollar is well outside Joyce's brief as Economic Development Minister. But it is his job to help exporters. It fell on him to do what he does best - hose things down rather than adding fuel and inflaming things even more.
He described the high level of the dollar as "challenging' for some, but not all exporters. It was "challenging" for different companies at different times. But there was no generic crisis.
Joyce's repeated use of the word "challenging" was a classic example of politician-speak. It acknowledged the problem while avoiding committing the Government to doing anything about it. Such talk, however, suggests the Government also knows that on the exchange rate it is now very much on a hiding to nothing.