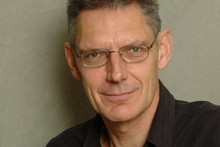 Workers must have thought it was an April Fool's joke when they were told on Friday that everyone can now be fired in their first 90 days of a new job, with no appeal and on the whim of a manager .
Another new law effectively allows bosses to pressure workers to give up their fourth week's holiday.
It isn't a joke. The array of anti-worker changes taking effect from Friday strips workers of many of their protections.
Can you imagine a new employee in their first 90 days not agreeing to sell their holidays? The fourth week will go the same way that overtime pay and weekend rates went. They now only exist on unionised sites.
Unscrupulous employers, and I've met a few, must have thought Friday was Christmas.
Prime Minister John Key tells us with a straight face that this will help employers take on new workers - despite his own Labour Department's finding that there is no evidence this has happened with small employers who have had the right to fire at will for a year.
Chillingly, they report that 22 per cent of workers have already been summarily sacked using this law.
That is more than one in five workers.
Existing workers who have a good boss may think they are safe. But if their boss sells the business then they automatically become new employees with the new owner and the 90-day sacking rule applies.
As union members have union contracts protecting them, it is non-union workers who will be shafted.
That's where the political parties should be making their run. If the Labour opposition wasn't so dysfunctional we would expect it to lead the charge against these anti-worker laws. I have been hoping the Green Party, the most pro-worker party in Parliament, will step up as it always does.
So imagine my surprise this week when I saw the Greens' party list of candidates. They didn't have a single candidate in their top 10 with a recognised background in worker or trade union issues.
The only person in an electable position I'm aware of who has a record of workers' representation is former Auckland City councillor Denise Roche at No 11. I've respected her since we worked together on behalf of exploited workers when we were 20-somethings.
But more concerning is that after the resignations of Keith Locke and Sue Bradford, the only Aucklander placed in the top 10 is MP David Clendon at 9th spot. On current polling, the Greens would get eight MPs.
Based on its draft list rankings, four would come from the South Island; three from Wellington; and one from Coromandel. Apart from Coromandel, there would be no MP north of Wellington, including Auckland. This is electoral suicide.
Fortunately the Greens are more democratic than other parties and this draft list has been mailed to its membership who can, as individuals, re-adjust the list.
No one in the Greens is allowed to interfere with the process. And as I'm not a member I feel I can advise their membership what the leadership knows full well. The Aucklanders, Clendon and Roche, must go up the list.
I know enough about voting by postal ballots. To bring this about, the membership needs to rank both Aucklanders highly. They need to rank them at No 1 and 2 (or 3 and 4 for the squeamish).
Don't worry, it won't affect the two leaders but it will ensure Clendon will get into the top five and Roche into the top 10. The other candidates will only drop a place or two.
Jan Logie ran a good campaign in the Mana byelection and I'm glad she has been placed in the top 10 but I'm not quite sure why the party felt they needed newbie Eugenie Sage, another South Islander, to be slotted above the Aucklanders.
If the Green Party shows disregard for Auckland voters, they in turn will desert the Greens and, frankly, there is a real risk none of their candidates will be elected.
More than ever vulnerable workers need the Greens. I hope members, for their party's sake, use their common sense to correct their party's candidate list.
By Matt McCarten

Email

Matt