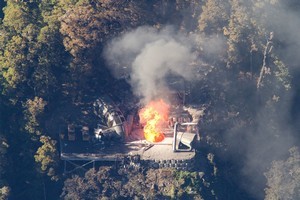 The announcement yesterday of two further Royal Commissioners and terms of reference for the Pike River Royal Commission signals the beginning of the mine tragedy inquiry, the commission chairman said today.
The inquiry will examine the cause of the explosion, the subsequent deaths of 29 men, rescue operations and safety regulations.
Prime Minister John Key yesterday announced Queensland Commissioner for Mine Safety and Health Stewart Bell and former Electoral Commission chief executive David Henry to assist commission chairman Justice Graeme Panckhurst.
Mr Key said he had met Mr Bell in Wellington last week.
Mr Key said Mr Henry, a former commissioner of Inland Revenue, brought years of experience as well as an inquiring mind to the commission.
Governor-General Anand Satyanand officially appointed the commissioners yesterday and signed off the final terms of reference for the inquiry.
Justice Panckhurst, a Christchurch-based High Court judge, welcomed the latest appointments and said he would consult with fellow commissioners as soon as possible.
The commission would establish a website to keep both the public and the media aware of developments, said Justice Panckhurst.
"We are most conscious of the significant and keen public interest in the Pike River Mine tragedy. The website will provide an important public face for our work," he said.
Mr Key said the report back date would be no later than March 31, 2012.
- NZPA