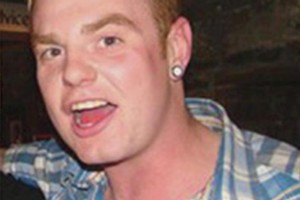 Malcolm Campbell Family and friends of one of the victims of the Pike River mine disaster have stripped off for a calendar to raise money for the recovery fund.
The group, from Malcolm Campbell's home town of St Andrews in Scotland, posed naked in various locations around the town with strategic obstacles to oreserve their modesty.
The women and some men were photographed on the beach, in the sea, pub, at the harbour and one on a horse for the calendar which is available online for £13 ($26.50).
Among the models are Malcolm's mother Jane in two group shots and his sister Kerry, who was pictured beside his favourite beach, Cottesloe in Perth, Australia, where he once lived.
Her picture is featured in November - the month of the tragedy.
Mr Campbell, 25, worked in Australian gold mines for two years before moving to New Zealand where he was planning to marry Kiwi fiancee Amanda Shields a few weeks after the explosion.
Jakie Barclay, a friend of the Campbell family in St Andrews, said: "We wanted to do something for the family and the efforts to retrieve the bodies. It's a scandal that families like Malcolm's haven't been able to bring the bodies home for burial after all this time. It's difficult to grieve without it.
"Malcolm was a great boy, hard-working, loving and down to earth and his family miss him terribly.
"The calendar was great fun and quite liberating but we never forgot why we were doing it."
St Andrews photographer Stuart Reid took the pictures free of charge.
"It was great fun but a bit cold. We did the photographs in October and one of the women even went in the sea which was very brave.
Twelve women and five men - whose jobs ranged from homecare assistants to housewives and chemist technicians to nurses and taxi drivers - took part in the photo shoot.
Orders have come from Mexico, Dubai the US and New Zealand.
The calendar can be ordered by emailing jakie200370@hotmail.com.