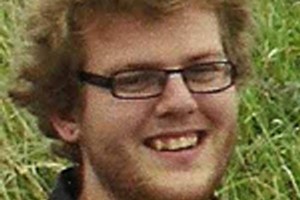 Pike River health and safety manager Neville Rockhouse did not realise his son Ben was missing until four hours after the blast - and until that shattering moment had been helping run the rescue.
"He was meant to finish work at 3pm that day and due to be at my home for tea but his drilling crew had worked back," he told the Commission of Inquiry in Greymouth today, his voice breaking. Until that moment, Mr Rockhouse had been helping run the rescue, and just collected another son, a soot-covered, breathless, Daniel from the portal.
Mr Rockhouse had planned to go underground himself on November 19, but ran out of time.
About 4.30pm, staff driving at speed stopped the staff bus he was leaving on. He was told to return to the site, saw a helicopter landing, and realised there had been a "major" incident.
Staffer Kate Mitchell, crying, said there was a dead body in the drift, and the electrician was missing. Mr Rockhouse calmed her and issued instructions to keep setting up an incident management room, and sprinted to the control room. It was 5pm - well over an hour after the blast.
General manager Doug White told him there had been an explosion underground, he had to inspect the surface fan and Mr Rockhouse was now the incident controller.
About 5.20pm, a voice came over the intercom, panting: "two men at the portal and we need f ... g transport right f ... g now". Only later did he realise it was his son Daniel.
Mr Rockhouse had not known anyone was walking out; he handed over to mine manager Steve Ellis and went to the portal.
They found disorientated survivor Russell Smith, being held up by Daniel Rockhouse. Both were totally covered in soot and smelled strongly of burned rubber.
"When he (Daniel) saw me he became unsteady on his feet and quite emotional."
Mr Rockhouse, his son in safe hands, returned to the portal and set up a triage area.
Two firefighters then yelled, and began running into the tunnel - they thought they could see two lamps coming. He shouted at them to stop, it was unsafe.
They arranged for Mines Rescue to come with breathing appartus, but then realised the lights were not getting closer. It was actually reflective droppers, moving as the mine breathed in.
About 8pm, back at the office, Rob Smith from Mines Rescue said: "it's bad Nev, it's really bad. We think the mine is on fire and we need to seal it".
Valley Longwall manager Gary Campbell then told Mr Rockhouse his youngest son, Benjamin, was still underground. He sat in stunned silence through a subsequent meeting.
"He was meant to finish work at 3pm that day and due to be at my home for tea but his drilling crew had worked back."
Mr Ellis then drove him home.
The hearing continues.
- APNZ