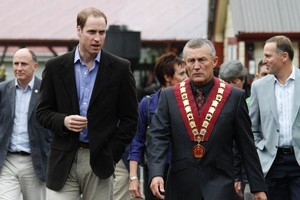 Details of the Royal Commission of Inquiry into last year's Pike River Coal mine disaster, which claimed the lives of 29 men, have been released .
The inquiry into explosions at the mine last November will open with a preliminary hearing in Greymouth on April 5.
The commission said it intended to hold 15 weeks of hearings, beginning on May 6 and finishing on November 4, The Press reported.
The hearings will be organised into four phases - context, search and rescue, what happened at Pike River and policy aspects .
The first phase would examine New Zealand's regulatory environment and the geography, approval and development of the mine.
The second phase would explore the search and rescue operation at the mine, and the cause of the deaths.
Phase three would look at the cause of the explosions and Pike River Coal's operational and management practices, while phase four would focus on the policies that govern mining.
The inquiry would seek to establish what happened at the mine and to identify how to prevent mining tragedies.
Pike River family spokesman Bernie Monk said the reason for the deaths could not be fully answered until the mine is re-entered.
- NZPA