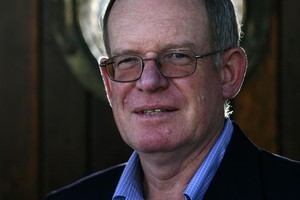 The Pike River coal mine board has rebutted allegations that money woes compromised safety at the mine.
Chairman John Dow told the Herald last night that Pike River Coal had had adequate funding for all its activities, including safety.
"There has been no slackening in safety standards or safety standards associated with our production activities."
The market was "well aware" additional funding was being sought but that issue was not connected with safety, "which is our first priority".
Mr Dow said he was confident all safety precautions were in place in the mine at the time of the explosion.
Another theory - that the explosion could have been caused by a build-up of coal dust in a methane environment - was also rejected.
"The mine is naturally damp ... It's quite wet, the roof and the walls are naturally wet, so we don't have a lot of dust in the mine because of that."
There were also procedures to deal with the build-up of dust so he didn't think it was a "coal dust activity".
Meanwhile, Grey District Mayor Tony Kokshoorn yesterday said he had heard of mine-safety fears before.
Mr Kokshoorn said he would support holding a commission of inquiry. "There's no question in my mind there's got to be an inquiry."
All roads led back to the gas levels, which was why the search and rescue mission hadn't begun.
Mr Kokshoorn was approached yesterday by Gerry Morris of Greymouth, who said he had heard some contractors didn't want to work in the mine because they believed it was unsafe.
"I have heard regularly over the last two or three years that this mine is unsafe, there's far too much gas, there's going to be a disaster here one day," Mr Kokshoorn said.
He said that as a lay person, it was hard to understand how such an event could happen because the company was so stringent on safety.
"Now we've arrived at that day, haven't we, so you can see definitely a change of direction. I think there's a certain number of people that are pulling back at this point because the focus is on those 29 miners."
Andrew Little, secretary of the EPMU union that represents miners, said numerous safety procedures would have been in place, but there must have been a serious breakdown.
Pike River Coal had practices and policies, and the mine itself had sensors and monitors, to ensure gas build-ups did not occur, he said.
"Explosions happen when there is a build-up of gases, and that's one of the obvious questions: How did the gas build-up happen?"
Mr Little said the priority now was the rescue, but once it was over, some big questions had to be asked.
"We should consider that even with the best rules or practices in place, nothing should be discounted as a possibility."
- staff reporters