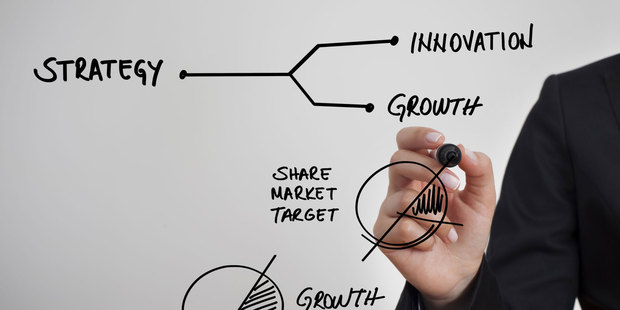 No matter what it is that we want to be successful in, we need a plan, we need a strategy. The All Blacks have a strategy for a clean sweep of Europe this November. England, Ireland and France have a plan to cause an upset. England and France have done it before, they know the right plan can cause an outcome that few others (in New Zealand at least) were expecting.
Xero has a strategy for how it will continue to expand and dominate the SME accounting software world. Labour has a strategy to win the next election; National has a plan to stop them. The fisherman heading out in this beautiful spring weather has a plan to catch a fish, maybe a bin full of them. They might have a plan to catch a fish they have never caught before, what hope would there be without the plan? There is after all no point fishing for Marlin anchored in the harbour with a small cut of dead bait. But once the fisherman has a clear plan and the competence to execute that plan, landing the big one becomes much more probable.
Do you 'plan' to be successful or more successful? What do you plan to be successful at? Do you have a clear strategy or a plan to get you there? Do you have the competence to execute the plan?
Personally on the business side I plan to help a lot of people become successful at trading the world's financial markets. I plan to help people become 'the best trader they can be' which varies by individual in just the same way that some people are better suited to short distance rather than long distance running. I have a very detailed plan to help me achieve this business objective. These traders that I teach also need a plan just like everyone else and one of the big mistakes new traders make is going it alone with the 'she'll be right mate' kind of attitude that is unfortunately so common in the trading world.
Among the biggest causes for failure as traders are:
1. Unrealistic expectations
2. The lack of a plan or strategy for success
3. A lack of competence to execute the plan well
Stretching but Realistic Goals
I have shared in past columns that I have a goal to become a competent golfer and since the demographic of trader and golfer are very similar, I will continue with the golf analogy. The definition of 'competent golfer' would need quite a bit of refinement based on the person swinging the golf club. I could start playing golf with a stretching goal of winning the US Open next year. Stretching beyond doubt, but realistic it is not, for this individual at least.
I could however plan to play 18 holes in less than 100 shots by the end of the summer and by next year, start playing in less than 90. That's a stretching target (for me) and will take a lot of work but it's also realistic. It's possible. The best thing about goals is achieving them feels sooo good! Especially when you had to work particularly hard to get there! And even better when the naysayers told you it was unrealistic!
Traders need goals too and you guessed it, they need to be both stretching and realistic. Whenever someone comes to me and says "I have $5k to trade with and I want to quit my job trade full time and make $5k per month as of next week" I tell them to stick with the day job. If they wanted to do that within 3-5 years then it's still a stretch, but at least it's in the realms of reality.
Making 100% per month is called gambling, not trading. It might be possible to get a lucky run and do exactly that for a month or two, but it's just not sustainable. We need to grow the capital first; we need to learn to trade and to manage risk. In other words, we need to become competent traders before we can expect to earn.
Become competent first
One thing that people miss when they become traders is that they set goals before they even begin and they are filled with confidence that they are natural born traders. I could have the same confidence that I will be that good at golf if I had never actually played it.
Have you ever started spending your millions from winning the lottery the moment you have bought a ticket, amazingly confident that you are about to win? That's called dreaming and it's fun, we should stay positive, we should dream big. Don't listen to the naysayers, if I did that I would still be working in an office somewhere rather than working for myself from home and spending time with my family while doing what I love.
My point here is, if you want to play at the US Open, that's a great dream to have. First though you need to learn how to swing a golf club. You need a plan to learn that skill, need a mentor and perhaps most importantly, you need some time on your side to give yourself a chance to become competent. If you want to learn to trade the markets you need the same things.
Time on your side is one of the things that most of us have, yet it is one of the few things people give themselves. They are in such a hurry to succeed that they don't even get a glimpse of success. Not because they were not competent but because they did not give themselves a chance to become competent.
I want to leave you with a quote that I love from Earl Nightingale:
"Don't let the fear of the time it will take to accomplish something stand in the way of your doing it. The time will pass anyway; we might just as well put that passing time to the best possible use".
Nick McDonald is a New Zealander teaching everyday people how to trade the worlds markets via his company Trade With Precision.