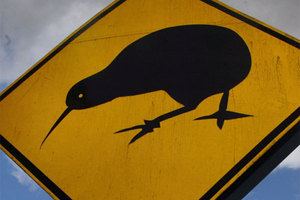 Two KiwiSaver providers are merging to become one of New Zealand's largest locally-owned operations in the retirement savings scheme.
Grosvenor Financial Services Group, which has 31,000 KiwiSaver members, is taking over the management of Fidelity Life's scheme, which has over 64,000 members.
Fidelity Life - the country's largest locally-owned life insurer - will take a minority shareholding in Grosvenor as part of the transaction but terms of the rest of the deal were not disclosed.
The deal is expected to be completed by September and when it is done the combined Grosvenor will manage more than $600 million of assets.
Grosvenor will become the seventh largest KiwiSaver provider and one of the largest that is locally-owned and operated, the companies said in a statement.
Grosvenor managing director Allan Yeo said the deal will put the combined entity in a strong position to become a default provider in the future.
Yeo said the companies' schemes will be managed separately by Grosvenor and remain as distinct entities to begin with.
However, Yeo said he would like to discuss with the Financial Markets Authority over the coming months the viability of merging the schemes into one.
Fidelity will continue to work with Grosvenor on investment issues when the deal goes through, said Fidelity Life chief executive Milton Jennings.
"Both companies have proud local roots, strong networks of non-aligned advisers and have worked together in the past," Jennings said.
"This alliance will allow the two companies to share resources - services, products and support - for the benefit of our adviser networks. In addition, our large pool of clients will benefit from being with a trusted KiwiSaver provider that is owned and operated by New Zealanders that genuinely have the interests of Kiwis at heart," he said.