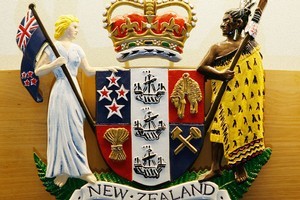 The former director of failed finance company Belgrave Finance has today been sentenced to four years in prison on theft and providing false statement charges.
Stephen Charles Smith, 45, was sentenced in the High Court at Auckland following a joint prosecution by the Financial Markets Authority (FMA) and Serious Fraud Office (SFO).
In April, Smith pleaded guilty to 19 charges of theft by person in a special relationship, four charges of false statement by promoter, one charge of making an untrue statement and one charge of making a false statement to a trustee.
The charges related to more than $18 million of transactions made by Belgrave Finance for the benefit of related entities between June 2005 and March 2008.
FMA head of enforcement Belinda Moffat said the sentence was a reminder to directors they could not depart from their obligations under the law, and their duty to investors.
Acting SFO chief executive Simon McArley said: "This sentencing brings us another step closer to bringing the criminal prosecution of the finance company collapses to a close.
"This will increasingly allow resources to be refocused toward proactive intervention in emerging areas of financial crime.''
Under the Companies Act, Smith's conviction meant he was automatically banned from managing companies for five years