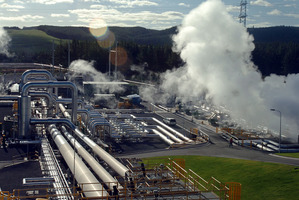 Unprecedented pre-registration levels for Mighty River Power shares is being driven by a high level of publicity, pent-up demand and positive market conditions, market players say.
Pre-registration opened on Monday with more than 75,000 people signing up in the first day, a surge which caused the online system problems.
By the end of day two it had doubled to over 150,000 and yesterday it was at 229,615 with another two weeks to run before it closes off on March 22.
The applications appear likely to outstrip that of Contact Energy - the last state-owned asset to be listed on the stock exchange in 1999 which attracted about 250,000 in pre-registration sign-ups.
Mark Lister, head of research for Craigs Investment Partners - one of the lead sellers of the share float, says a key difference between 1999 and now was the technology changes.
"It's such a more connected world now." Around 89 per cent of pre-registrations have come via the web, a further 5.5 per cent via smartphones and 5.5 per cent through the call centre.
The float is also being helped by positive conditions on the share market, he says. The NZX 50 is up 30 per cent in the last year and reached an all-time high this week.
"It's the best we have seen in 10 years. People are feeling very positive about investing in shares at the moment. The timing has been very fortuitous."
Pre-registration closes on March 22 and does not commit a person to buying shares.
However, those who register will get up to 25 per cent more shares if the offer is oversubscribed.
James Smalley, a client adviser at broker Hamilton Hindin Greene, says the very long incubation period due to the delays caused by the Maori council court action has worked in the Government's favour.
"If it had gone ahead last year there would have been a much shorter time for marketing and the markets would have looked a lot less rosy. That long extended period has really highlighted investors' interest."
Smalley says there has also been a lot of negative discussion about the housing market which could be creating uncertainty around buying a rental property.
Smalley says there is an impression that because the Government wanted to make the first float a success that it will be done at a good price.
But both say it is hard to know how many of those who pre-registered will buy shares.
"It's hard to know how many will put their money where there mouth is," Lister says.
"Some will be just hedging their bets. Some might get the offer documents and decide it's not for them and there might be some that can't scrape the money together."
But Lister says anecdotal evidence points to most people showing a genuine interest.
"There is a reasonable chance it will translate into something tangible."
Smalley says people should not be making a final decision until they saw the offer document.
"Until we have a prospectus and can crunch the numbers we still don't know if it is a good investment."
Rob Cameron, former chairman of the Capital Markets Development Taskforce, believes Mighty River Power could set a new record for numbers of shareholders for a New Zealand company.
People can sign up online at www.mightyrivershares.govt.nz or by calling 0800-903090.