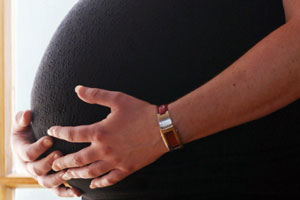 To have another child, or not to have another child? It's a question many parents agonise over endlessly.
If you went on pure practicality and cold hard statistics, then one kid, or even none, would be the best bet. They are expensive little suckers.
An IRD report from last year reckoned it costs a whopping $250,000 to put them up from the time they are born until they turn 18.
If you break it down, for a household on an average income your little rug rat will be costing you around $270 a week.
If you ask me, that sounds a little lean, because like a home renovation it's the sort of fickle amount that could end up being far more than the original figure. For starters, the report doesn't take daycare into consideration.
Those with kids in creche - like my wife and I - spend hundreds of dollars a month on daycare alone. And that's even before the doctors' visits, the woolly jacket for winter, the present for their little mate's birthday party, a new scooter, and...
well, as we all know, the list of expenses is endless.
Of course, with two kids the cost goes up, and when they reach their teens, the expenses escalate out of control, what with the new mountain bike, the movie tickets to the latest Twilight film, and the new iPad-teen-mini.
It's enough to make you want to stop having children right now.
Then again, you can't put a price on a kid's head. It's not about the money, and excuse me while I go and get all soppy, but it's about the love.
I'm (almost) certain my wife and I will have another child. We have to save up for a house with another room first, so it's a little while away. But one thing's for sure, the kids will be earning their own way right from when they are toddlers through to their teens.
Hey, I'm not going to get my little girl Mia out washing car windows at the traffic lights, but with the price of a sweater these days she can at least wear a few hand me downs.
She has made good use of the clothes from her three cousins (who are all boys) and she loves wearing her black and white bogan AB/CD sweatshirt that a mate of my wife gave us.
Hand me downs rule.
And when our next one comes along, she - or he - will have a ready made wardrobe and look lovely in Mia's cool pink tights.