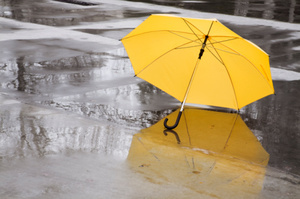 March was colder, cloudier and wetter than average for most of the country, according to Niwa's national climate summary.
Temperatures were "well below average" (by 1.2C) for the east and south of the South Island, as well as Wellington, Wairarapa, southern Hawke's Bay, Central Plateau, and below average for the rest of the country, apart from Westland and Fiordland.
The nation-wide average temperature last month was 14.6C (1.2C below the 1971-2000 March average).
The highest temperature was 29.2C in Timaru on March 24, while the lowest was -2.6C recorded at both Lake Pukaki on March 26 and Hanmer Forest on March 9.
Rainfall was double the March average for Northland, north Auckland, Gisborne, southern Hawke's Bay and Wairarapa.
However the West Coast, Fiordland, Nelson City, Christchurch, south Canterbury, between Wanganui and Palmerston North, and the area around Taupo had a drier than normal month.
The highest rainfall recorded in one day was 168 mm, recorded at both North Egmont on March 2 and Kerikeri on March 18.
The highest wind gust recorded was 158kmh, recorded at Brothers Island, Cook Strait, on March 3.
While it was an "extremely sunny" month for Otago and Southland, the north and east of the North Island and the top of the South Island had high cloud cover. Sunshine hours were closer to normal elsewhere.
Of the six main centres, Tauranga was the warmest, wettest and also the sunniest, Christchurch was the driest, Dunedin the coolest, and Wellington the cloudiest.