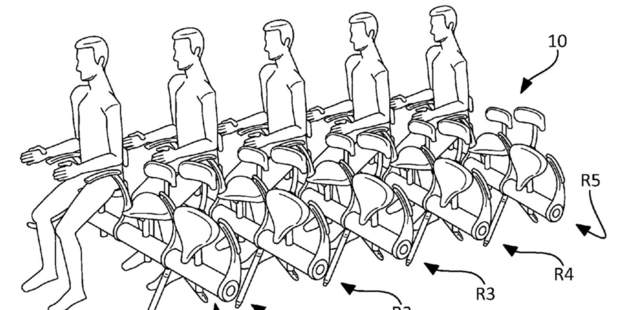 At least there'll be no seat backs getting shoved in our faces.
European airplane manufacturer Airbus is booking a patent for an aircraft seating design that will send shivers up the exposed spine of passengers who crave a little comfort. These stripped-back seats will allow airlines to get more sardines ... sorry, passengers, on board.
It's a design more akin to a bicycle seat than anything you've seen on a plane before. There are, at least, retractable armrests.
The European aircraft-maker estimates it will get around 50 extra passengers aboard a narrow-bodied plane with this seating design. They concede the seating design would mean reduced comfort but are banking on airlines - and ultimately passengers - to put up with it on short hauls.
In the patent application, the inventor Bernard Guering calls it: "A seating device with reduced bulk, for example for an aircraft."
On an Airbus A319, there would be room for 52 more passengers, wedged in alongside the 156 already there.
It looks awful, but as with most things in the aviation industry, the lowest dollar rules. Want to fly cheap? Then snuggle up.
If airlines can keep shorthaul prices low by shoehorning more of us in, they'll bank on passengers going along for the ride.