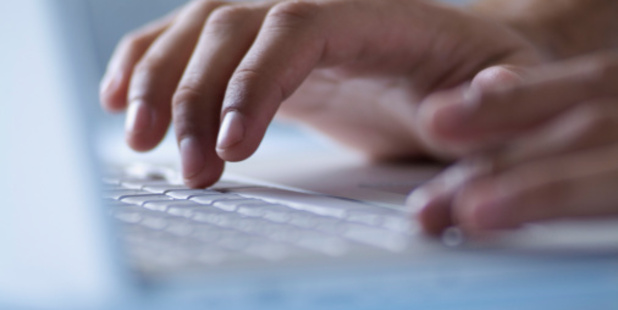 I can't write this. I just can't. It is the column that will. Not. Be. Written. (Actually as I typed those words Gussie just said "Mum, I know what constipation is." Me too, darl, me too.)
I have, as usual, left this column till the very last minute to write - I need the icy finger of deadline terror to even get this jot of drivel down. As Douglas Adams said: "I love deadlines - I like the whooshing sound they make as they fly by." There are many reasons why this week I feel poorly placed to give the world a jolly good seeing to. So, dear readers, in the absence of a proper column, here they are.
For an opinion columnist, I am increasingly loath to opine. I recently judged the blog of the year award for the Canon Media Awards and had to hold my nose to give it to Cameron Slater's Whale Oil blog because, under the criteria, it was the clear winner. (That displeased finalist Giovanni Tiso, who in response generated more angry opinions about the whole mechanism.
You're welcome, sir.)
But the main thing I learnt from the exercise of reading every blog in existence was there are enough angry people out there already. But what do I know? I think fish are nice, but then I think rain is wet, so who am I to judge? Nothing is my last word about anything. (Said Henry James, but he may later have changed his mind.)
Another problematic aspect: I suspect I have an overdeveloped fawn response. I hate pissing people off.
"I often really like people I don't agree with more than I like the people I do agree with."
My head hurts.
Also not helping is that I have started to value old-fashioned, that is lacklustre, ideas about people who exhibit old-fashioned attributes I don't have of being patient and not pushy. These characteristics don't tend to be valued these days. Susan Sontag talked about the unceasing propaganda of our time being the chant for the individual, more and more a synonym for selfishness. People who are not terribly individual are widely dismissed as unexciting because we are too interested in the Kardashians. Yes indeedy, the world is insane.
Another fatal quirk for a columnist, I'm crazy keen on "interpretive qualifiers" - some examples are "I think", "I'm guessing" or "I bet" - these are the phrases that make it possible to find things we agree on, "the coolant that keeps conversations from overheating".
Conversation does not come in only two flavours: agreement or war. Bloggers out there?
So I can't write, but maybe I could express myself in some other way. Yeats: "We can't articulate the truth but we can embody it." Right now, I am doing some interpretive dance, but that isn't getting the column written either.
I was going to write about why New Zealanders have a perverse fixation with foreign conmen. This was an idea hatched over a few bottles of rioja with some of my friends with good memories who recall Ralf Simon and, um, some others who have sucked us in. It was a dazzling riff at the time, but the next day my notes just said: "Why we f****** love foreign charlatans." Yeah, why?
To be honest, it is hard to care about writing about other people when I am too obsessed with my own problems. My son will not wear clothes. He sits around all day in his undies. "My magic undies."
In other problems, I still have a rat infestation, my daughter is terrified about school camp, and this week I accidentally locked my dad in my car. Probably, the biggest reason this column isn't getting written is that my personal life is still in turmoil and it makes it hard to think straight.
Do you realise, right this minute, out there, will be people doing proper jobs, responsible jobs - firemen and doctors and baristas and quantity surveyors (okay maybe not them, since it is a public holiday today) - who are going through relationship break-ups and upheavals but carrying on just doing their grown-up jobs through their misery and emotional torture. These people are resisting the urge to rush off and send a string of dirty texts.
That is incredible to me. If you are one of those people, just dying on the inside while you give a speech about electricity deregulation, I salute you. I can't even write a column.