I am feeling really frustrated and it's causing lots of arguments with my partner of five years. He's started to say that maybe we can't make each other happy and shouldn't be together. I do love him and think maybe I take it out on him because I feel so unfulfilled at work. That seems to spin over into anger over little things in our relationship. I just don't know how to fix this and it is really making me stressed. What advice can you offer?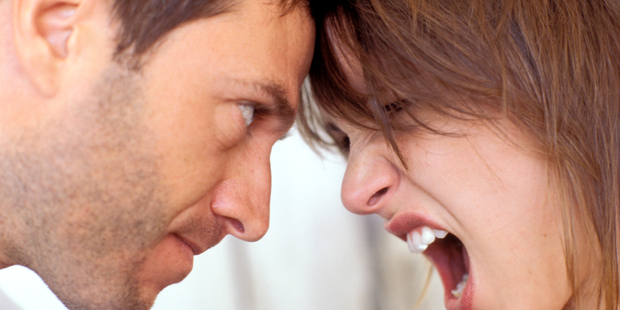 Your story is not uncommon and it helps that you can trace where your stress and frustration are coming from.
Feeling unfulfilled in our daily life is a common but distressing experience - and it lowers our tolerance for the details of life outside work.
You remember the cliché about "kicking the cat" after a bad day? I think sometimes we might be kinder to our animals than we sometimes are to our partners. We tend to hope that our nearest and dearest will love us, warts and all. But it sounds like your partner is starting to have misgivings about your quality of life together. You say how much you love him. Adding an unwanted separation to your life is not going to do anything to resolve your despair.
Got a broken heart, relationship niggle, infuriating family member, or anything in between? Email your questions here and check back next Friday to hear Jill's wisdom.
Maybe it's time to take a deep breath and have a look at what is happening for you. When we know that a change is due in a major area of our life - like work - this knowledge can set up another reaction: fear. We often push away that fear and there it sits, a simmering pot of irritability and despair.
Abraham Maslow, a well known psychologist from the 1960s, wrote and researched on the importance of self-actualisation - the feeling we can move in the direction of doing all of which we care capable. We can't just dial up the dream job. But we can define what is happening to us. And the first thing to acknowledge is that we are stuck. Stuck between wanting change and being afraid of it. And the fear is about making a mistake. Thoughts like: 'who am I to think I could do something different?' just serve to keep us stuck. And yet it is only by stepping outside our comfort zone that we can progress, gain new knowledge and tap into our potential.
Most of us avoid change because we limit our options. We often feel there is only Option A or Option B with absolutely nothing in between. The interesting thing about making change is that there are usually many options and we don't have to paint ourselves into a corner. Start breaking down the changes you want to see into small steps.Talk to your partner about what you are dealing with. I wonder if you have been isolating yourself and agonising about making a decision? And then feeling there is no way out and then feeling angry at your own fear?
Most of us struggle with change - and yet the relief of moving forward even in tiny steps is huge. Let your boyfriend know that your irritability is not about him. It will be a relief to both of you to talk about what really is getting at you.
Understanding and overcoming your fear of failure and realising you are able to make decisions is a first and very significant step in the change process. Talking to a professional used to dealing with these issues may be a very positive first step to get out of the "stuckness trap".
Seeing your situation from another perspective can lead to a real sense of liberation and might in itself be one of the most important changes you can make. Don't let frustration and fear of failure interfere with your relationship. Take a first step which is your decision to start looking at what is happening for you - there is certainly nothing to lose and extremely likely a lot to gain.
- www.nzherald.co.nz