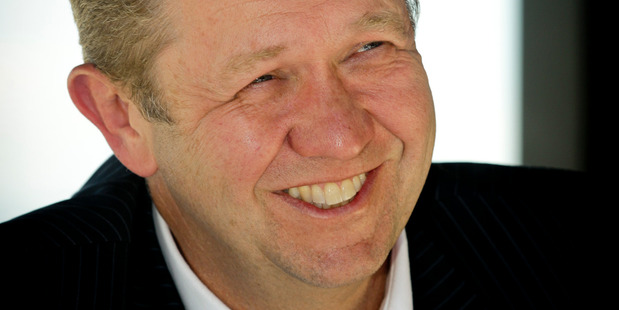 FROM: >ELEC-STRAT-TEAM-JOYCEY<
TO: >NAT-INT-PARL<
RE: STRATEGY UPDATE #2
Jesus wept. How difficult is this to understand? Operation Tricky, as I've been reminding you morons for weeks, is about destroying the character of the so-called Labour leader. It wasn't meant to be a bloody motto. It's not a lifestyle tip.
Nobody wants to make this personal, Judith, but what with that Cunliffe chump all tied up in tricky-tape and the boss firing the election starter gun like a champ, the very last thing we needed was day after day of Chinese milk torture. Not only does the apology constipation (that's what the focus groups are calling it) play into the hands of the bitchers and moaners with their crony-Nats attack lines, Judith, but the incessant bloody dairy-themed word play is doing my head in. That's what my internal polling is telling me.
It's all given JK one hell of a fright, what's more. Poor man looks traumatised, a wreck. All I can say, Judith, is thank goodness for that foot spa fitted with state-of-the-art magnetic massage nodes I got him for Christmas.
Here's the plan. Should the shit-fan keep spinning, we engage these contingency strategies:
* Announce a referendum on replacing the national anthem. JK to express personal preference for If It Weren't for Your Gumboots.
* Paula B to summon all welfare recipients in to Winz offices to face interrogation over potential involvement in disappearance of Malaysia Airlines jet.
And, if that doesn't do it:
* Announce a referendum on replacing the name "New Zealand" with "Zealand (Inc)", together with a "New No More" campaign at the UN for all similarly named territories, such as New York, New Caledonia and New World.
Internally, it has been decided that I shall become strategist responsible for overseeing the Justice Minister's close personal friends. The Prime Minister, meanwhile, will immediately cease all contact with marine bloggers and focus on his radio talkback hosting commitments.
Due respect, return to surplus, derp you later,
Mr Joyce, the Brighter Future
FROM: >LAB-COS-OFFICE<
TO: >LAB-CAUCUS-LOYAL<
RE: FW: RE: RE: RE: RE: election this year?
Shit, didn't see that coming. Or did I? This JuCo milkastrophe plays into the hands of anyone pushing those crony-Nats attack lines (us). Make no mistake, this is war, and you are the soldiers. Everyone needs to really get amongst it. And when I say amongst it, I mean carefully craft some press releases and run them past me.
It's time to stand up and fight. Just be really careful on questions about coalition arrangements. Whatever you do, don't piss off Russel. Or Winston. The line is that NZ First are our best friends, but the Greens are our even bester friends. Take just as much care talking about the National Party, the flag, or Labour Party policy. Probably best is to say nothing at all, make a face like you've lost your voice from singing too much at a working-class rock concert, and give them my card.
To battle! Eight hundred thousand non-voters must be shaken from their slumber! (Not literally.)
To battle! Check the attached roster to see when you're scheduled to sit on Shane. Bring a blanket. The bugger wriggles like a beached snapper.
To battle! Does anyone have a contact for Lorde?
Mattiavelli
FROM: >GRN-STRATEGY-UNIT<
TO: >GREEN-PARTY-TEAM-COLLECTIVE<
RE: Birds
We might have to reconsider our strategy. No one seems fussed by policy. It's all secret donors and milky liaisons. Given Sealord Shane's latest diatribe, how about calling for an inquiry into mollyhawks? Also mollygarchs and mollyopolies, and possibly mollycoddling. Fun stuff. Maybe we could ask Molly Ringwald to dress up as a seagull and promote solar power. Loved her in The Breakfast Club.
Arohanui, Clint
FROM: >NZ FIRST LEADER THE RT HON WINSTON CHURCHILL PETERS<
TO: >UNDERLINGS<
RE: Strategy update, dictated but not read
That pipsqueak Donkey deep John Key deep - ha! - where was I? That ridiculous Mr Key was in short trousers when I was travelling up and down the country several hundred years ago as governor of New Zealand, that was a time, yes it was, when people understood respect, and they were in short trousers. That's right. We rule nothing in and nothing out and some out and some in and all of that without fear or favour, ladies and gentlemen. And listen to this, because this is important, sunshine, we will be flexibly steadfast in this principled stance after and before the people of New Zealand have had their say. Furthermore, what a disgrace that Judith Collins is, travelling to China, where they have such ridiculous foreign-sounding names. Which is why we oppose this bill.
Winston First
FROM: >ACT-REBOOT-UNIT<
TO: >JAMIE-ETC<
RE: FW: SEEKING YOUR IMMEDIATE ASSISTANCE, FROM CLOSE AIDE TO THE FORMER PRESIDENT OF THE DEMOCRATIC REPUBLIC OF CONGO
Listen up, pricks, this seems like a bloody good prospect. One of you look into it pronto, will you?
Prebbs
FROM: >MAYOR-OFFICE-AKL-COUNCIL<
TO: >NZ-HERALD-ALL-STAFF<
Hi sweetie, heading home in 5. Do we need anything from the supermarket?
Squiggles x