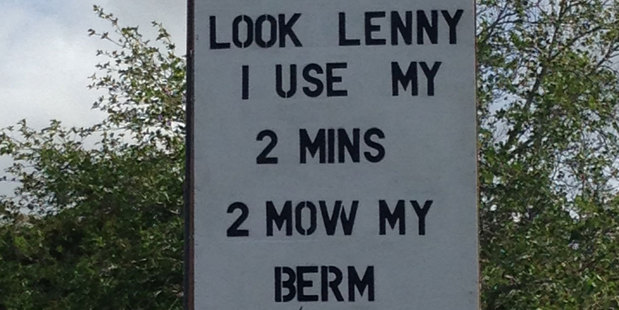 On Sunday around 6pm, Aarti Prasad of New Lynn was doing a bit of plane spotting at Auckland airport. "I recently bought a scanner that I listen to the pilots on," she explains. "A young dad, up from Hawkes Bay, with his two kids were also watching the comings and goings of the planes. As the kids were waving furiously to a passing Air New Zealand plane on the runway the pilot opened the cockpit window and waved back. The kids jumped up and down with glee and I beckoned them over to hear the pilot on this radio. We heard them ask the tower for a 'hard left' after takeoff to avoid the bad weather and breathtakingly watched the plane take off and do the 'hard left'. It just made our day."
There's a word for that
1. When you scratch an itch, but more and more itches seem to start popping up all over (itch ripple).
2. When you think there is an extra stair at the top of a staircase, and instead take a comically large and entirely needless step (mimeclimb).
3. The moment of disappointment when you think you found a parking spot but it turns out there was just a short car in the spot (spottease).
4. A gender-neutral term for nieces and nephews (niblings).
5. The muffled music you hear from someone else's headphones (leakquencies).
(Source: Wordsforthat.com)
Power of intuition
This email I got could be a scam ... "I am in hospital writing this letter to you with heavy tears in my eyes and great sorrow in my heart because my doctor told me that I will die in three months' time ... I have come to terms that swallowing [sic] in self-pity will not be helpful so I have accepted my fate to move on with my life, till I meet the inevitable calling from God. I decided to 'WILL' money which I have with a Financial Intuition [sic] here in Spain to a God fearing person who will use the money to build a charity organisation for the saint and less privileged in my name. I saw some calmness in you and my instinct urged me to contact you. If you are willing to take up this challenge, and fulfil my last wishes, I shall compensate you with 30 per cent of the fund for your sincerity ... and then the remaining 70 per cent will go to charity. The exact amount is Nine Million United State of American Dollars. I will provide you with other information once you indicate your willingness to help. I hope to hear from you soon."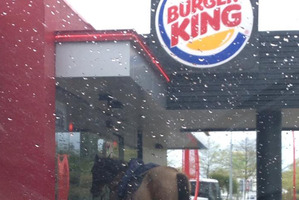 Video: 1920s vintage Dodge Brothers sedan promotional film. They don't make car like this anymore
More Trade Me Property Goodness: 1) Windowless paradise in Newmarket
2) When decorating this South Dunedin bathroom, No-one thought that maybe there was a bit much going on?
Picture this: Taking street art to the next level...
Video: Sea Lion steals fish from fisherman...
New Media Cynicism: 20th Century headlines re-written to get more clicks...
Video: Sesame Street parodies TV's Homeland
Got a Sideswipe? Send your pictures, links and anecdotes to Ana at ana.samways@nzherald.co.nz