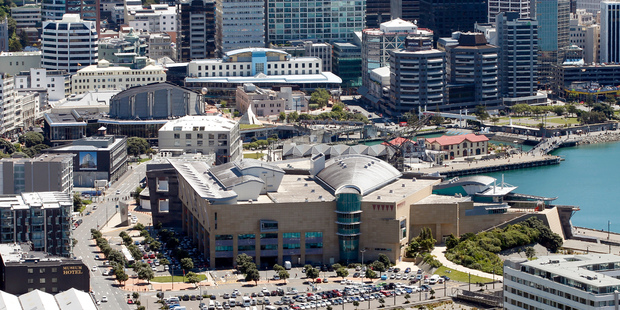 Instead of the Nimbys, the Not In My Back Yard brigade, the Te Papa Auckland debate has stirred up greedy Simbys, who think all public cultural attractions should be Solely in their own backyards, and not in anybody else's. To them, I say: Don't be a Te Papa hater, be a Te Papa congratulater!
We're finally getting a piece of the national museum? Brilliant. In Manukau, it'll be adding to a hub of regional attractions, as it's sited opposite Rainbow's End, near the Vodafone Events Centre and down the road from Auckland Botanic Gardens - not to mention being right beside the local magnet of a large shopping mall. And - for those old school Aucklanders unmoved by the train station proximity - Te Papa will be in the elbow connection of our two beloved motorways.
The debate about whether Te Papa should be by Auckland Harbour Bridge is misguided, conflating two things. Item one: a lovely dream of a tourist-attracting castle by the water, like Sydney's Opera House, only bigger and better.
Building it will take over $100 million (the Auckland Art Gallery refurbishment cost $121 million) and it won't be ready for a generation, not least because the Wynyard Point tank farm site isn't available yet.
Item two: according to Mayor Len Brown, Te Papa in Manukau will be finished within four years for $30-$40 million. That's quick fire and bargain basement, only four times the price of the Cloud on Queen's Wharf. So why are we comparing apples with orange fluff Guggenheim-style extravaganzas, and complaining our breakfast isn't what we want for evening dessert? If we want, we can have both. Those of us hoping for an eye-catching icon on the waterfront - we can keep hoping. Nothing has changed.
Te Papa could open a second branch in the nation's largest metropolis.
Or perhaps we could stop pretending that the job of the waterfront icon is to house something, and just make it a building-size piece of avant-garde sculpture instead.
The postcards won't know the difference, and we can charge tourists to climb on it.
Back in Manukau, a greenfield site for a museum is an exciting design proposition, particularly in the middle of an archive and display revolution. But here, the as-yet unrevealed details are vital. Its expected budget and timing don't seem to match its wide ambitions. Even Manukau's Vodafone Events Centre cost $50 million. And Te Papa wants to provide specialist storage, exhibitions and education facilities attracting everyone from toddlers to researchers. (It worries me that "storage" always comes first on their list.)
At best, the Manukau site is a wonderful, bold message: this project prioritises the cultural well-being of New Zealanders over the economic benefits of tourist traps. At worst, it's where the Government thinks it can get away with underfunding an important regional facility. This thing has to be damn good. It's time to take the game to the naysayers, produce something to make them eat their words, and show them who's Te Papa.