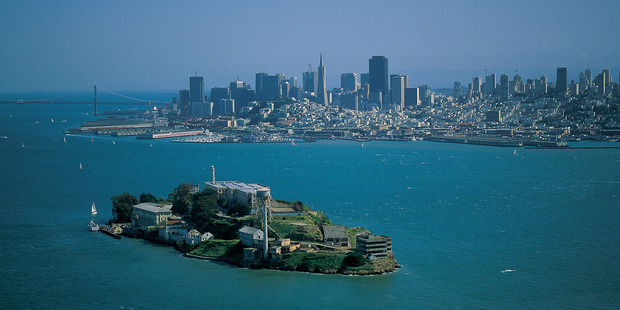 It could be Auckland. Property prices spiralling upwards; not enough on the market for buyers to buy; families leaving for more open spaces; homeowners cashing in on their inflated equity to buy more house for less money.
San Francisco, like Auckland, has a property problem. The values have risen so fast that not only are families cashing up and moving across San Francisco Bay to Oakland, there are fears that the high property prices are pushing out of San Francisco the very creative talents that developed this liberal, sports-arts-cultural city in the first place.
In July, the median home price in San Francisco exceeded US$1 million for the first time. One family "migrated'' to Oakland after listing their house at US$799,000 and selling it for US$1.025 million. They bought an Oakland house at least 50 per cent and one bedroom and bathroom bigger - for US$900,000.
Also like Auckland, San Francisco is building plenty of expensive housing, but not nearly enough affordable housing.
Their 2000-2006 urban plan called for 7,300 (or 36 per cent of total stock) "market-rate units'' to be built. They ended up building 11,293 such units - 154 per cent of what was needed and 65 percent of total housing construction. There were only 725 units built for those with moderate incomes (13 per cent of the total goal), just over 50 per cent of low-income units needed and 83 per cent of the very low-income goal met.
You can see why the first-home buyers, the students and those who will become tomorrow's arts, cultural and sporting leaders may be squeezed out.
Unlike Auckland, San Francisco had the great good sense to build their port (at Oakland) across the Bay - not right on the most picturesque parts of the harbour, as Auckland has painfully and perhaps irredeemably done.
The growing drift from San Francisco is benefitting Oakland. Originally a port town, with a high percentage of ethnic inhabitants, it had a reputation for being a little on the wild side. Even in July, rioting following the freeing of George Zimmerman produced some rather patrician tsk-tsking from San Francisco.
But Oakland has grown up a lot. It has a better climate than San Francisco, Mediterranean-style weather (warm and dry in summer; mild and not too wet in winter) and has a growing reputation in arts, culture and sport.
In the last census, it turned out San Francisco had about 8000 fewer school-age kids in 2010 than in 2000. Of the city's 800,000 population, only 13 per cent are under 18, the lowest percentage of any major US city. Including Manhattan.
A San Francisco populated mostly by the rich, the elderly, businesspeople and accountants, with all the artists living in Oakland? Maybe, maybe not.
But there are certainly lessons for Auckland there, even though Auckland doesn't have an Oakland.