Don Kavanagh discovers the pubs that can deliver.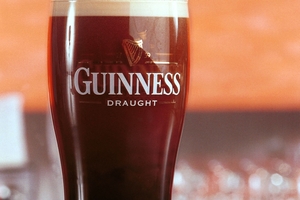 I was talking to someone recently about the cost of going out for a night on the town and he mentioned to me that he now goes to places that offer value for money rather than those that charge like a wounded bull.
You'd think that would be obvious, but you'd be surprised how many people feel a bit cheap if they're looking for a bargain when they are out on the town.
I've had it with bars ripping me off, and I refuse to go to any that I consider to be poor value. Why would you bother, when there are plenty of bars that have seen the light and realised that offering a fair deal will win repeat custom? I've been enormously overcharged for food and drink all over Auckland since I moved here some seven years ago. They weren't as bad as the taxi driver who told me the short cut to Ellerslie from town was via Ponsonby, but they often haven't been far behind.
Where do you find a bargain these days? Well, pretty much everywhere, and I'm not talking about the usual happy hour promotions. Bars are wising up and realising they need to do more than simply open their doors and wait for the money to roll in.
Suburban bars have always tended to offer a few more specials than their city-centre counterparts, but many are now offering permanent "specials" on some items.
I've eaten a lovely meal for a mere $10 at Citizen Park in Kingsland and I'll certainly go back for more. And that included being treated exactly the same by the staff as if I'd ordered a $40 steak.
Though some bars will make you feel as though daily deal coupons are the equivalent of food stamps, others have embraced value wholeheartedly and it was fantastic to see that newest addition to the Victoria Park precinct, the Sprig & Fern, has at its core a commitment to providing a good drink and good food and a good rate.
But the real success story has been Spitting Feathers, the English bar on Wyndham St. Not content with offering $8 pints of imported ales and lagers, it then introduced $3 bottles of selected beers on certain nights and $5 handmade pizzas, it has achieved the seemingly-impossible recently with the arrival of Irish Guinness.
Kegs of lovely, creamy Dublin Guinness are flown in and are on sale for $9 a pint. The stuff made in East Tamaki costs $9.50 a pint, so you'd be pretty dumb to pay the extra for a not-quite-as-good product, wouldn't you? No offence to the Lion brewers which produce Guinness here, but a teetotaller with no taste buds could tell you it doesn't taste like the Irish stuff.
I know it's all about overheads, but when I can get a pint of Irish Guinness for less than the price of the more bitter, much colder Kiwi equivalent, what else can I do but throw myself enthusiastically towards the door of Spitting Feathers? After all, I'm Irish, not stupid.