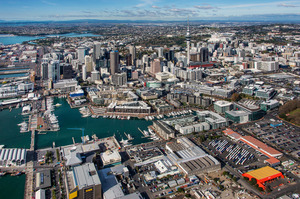 Debating Labour's housing policy some have called it "dog whistle politics" - designed simply for populist electoral gain rather than solving a problem.
New Zealand citizens visiting the Cook Islands cannot buy a section or Pacific hideaway cottage. Only foreigners with residency who run a business in the Cook Islands may purchase a house - but not the land it stands on, which is leased from the Cook Island owner.
Should we pressure them to open up land sales to New Zealand citizens? After all, they share our citizenship and our currency and we let them buy land here.
Actually, we probably do agree that current restrictions applying to property purchase in Rarotonga constitute a sound policy for that country and contribute to its economic and social well-being.
Property ownership restrictions applied to Indonesia in the 1970s and 80s when US$2500 would have bought a large block of land and when many Indonesians earned the equivalent of US$5-$10 a week. But then, as now, all land could be bought only by Indonesian citizens.
The result is that Indonesia is still owned by Indonesians. At the then prevailing exchange and relative land values, vast tracts of the country and cities could have moved to foreign control.
Even today, although foreign investment is actively encouraged in business, all Indonesian companies must retain 51 per cent ownership.
Thailand is somewhat more relaxed - there you can buy a house, but its land must be owned by a Thai national.
We are far more enlightened in New Zealand. We freely allow transfer of land and housing (as well as key infrastructural assets) to other nationalities. We are told that to restrict such sales would impede our economic development, that the sale of New Zealand assets, including land and housing, has no economic downside.
Any doubts or questions - let alone clear opposition - has no basis. Rather, it is a solely xenophobic or racist reaction. Never mind that the disparity in GDP between New Zealand and Rarotonga is actually quite insignificant compared with the disparity in GDP between, say China and New Zealand. What has that got to do with it?
Present concern about foreign ownership of New Zealand land and houses is only part of the wider issue of economic instability arising from free trade between states with a pronounced GDP disparity. This has been the most ignored issue of contemporary Western economics yet it can lead to exploitation or plundering by the stronger state with adverse economic and social consequences for the weaker.
Interestingly, this awareness underpinned the planning and law of emerging powers such as China and Indonesia and contributes to their present economic strength. But the West, in thrall to free-market ideologies, regards any discussion of the subject as apostasy.
Just because most of the soaring economies are Asian we should not be deflected by charges of racism from discussing the issue.
Racism is no part of the issue. A migrant living in New Zealand contributes to the economy by purchasing essential goods and services, but for any non-resident or state to hold unrestricted right and ability to purchase and control assets which are already in short supply calls for measured and focused discussion.
Nor should we fear the accusation of "protectionism". Are Indonesia, China, or Thailand challenged on their land ownership laws? There is a point at which discussion of foreign ownership is not only sound; it becomes imperative.
Just as we accept the natural justice of Cook Island regulations relating to property ownership, so also must we protect ourselves against offshore investment in housing by countries whose GDP disparity with New Zealand far outstrips that existing between us and the Cook Islands.
Housing is not just an economic commodity - it is an essential human need.


Hussein Rawlings is a Katherine Mansfield Award winning writer.
Debate on this article is now closed.