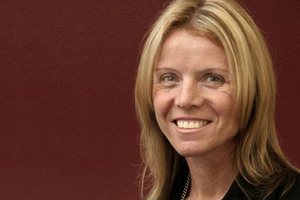 Labor Party politics in Australia can be a nasty and nail-biting business. The final episode between Julia Gillard and Kevin Rudd, played out over the past 48 hours, reveals this to be the case.
The dismissal of Gillard as leader and prime minister by her parliamentary colleagues, and the resurrection of Rudd three years after he was also ousted as prime minister, has been a painful and, at times, perplexing saga. Rudd regularly denied he wanted the leadership yet he never left the stage.
Gillard was subjected to personal, sexist, even misogynist taunts by media and the masses, the likes of which has never been experienced by her predecessors. All the while, Rudd's supporters inside parliament undertook a stealth campaign to see their preferred leader reinstated.
Unsurprisingly, the euphoria of the Rudd Brigade has been only barely concealed. His 'unfair' demise has been avenged and, in Rudd's own words, the scores of Australian voters who have quietly supported and encouraged him to return to the leadership have been rewarded.
That the Australian people do not elect their prime minister seems to have escaped Rudd's, and the pollsters', notice. Rudd will gain a bounce in the polls, but there is no guarantee that his return will prevent a major election loss for Labor when the election is finally held.
Remember, Gillard took the leadership from Rudd when his own preferred prime minister ratings were plummeting, his party was floundering, and his colleagues were finding his authoritarian leadership style increasingly difficult to tolerate. Labor's victory in 2007 had been comprehensive, but by the beginning of 2010, there were concerns Labor would lose after just one term in office.
Remember too, that while Gillard didn't win the 2010 election outright, she was able to negotiate her way through almost a full term of a hung parliament by harnessing the support of two rural independents, a Green and an urban independent from Tasmania. As New Zealanders with a proportional system we are familiar, indeed comfortable, with the notion that a major party leader needs to find support from the cross benches in order to govern.
However, such an outcome is rare at the national level in Australia, and there was no blueprint for Gillard to follow. Yet she got things done introducing a new schools funding programme, national disability insurance and a carbon tax. She continued a policy of stimulus over austerity in response to the global financial crisis although did not manage to resolve the perennial problem of boat arrivals.
Nevertheless the key issue is that because Labor only won 72/150 seats in 2010, they cannot afford to lose any more in 2013. There is no fat in this Labor government, no room to move, no option to win a few seats here and lose a few seats there as is most common in Australian elections. Labor must win seats, and the party vote polls indicate that this is most unlikely, irrespective of Rudd's return.
There are no identifiable seats that Labor can win. The two rural independents are retiring but their seats will return to the Liberal's coalition partner, the Nationals. Both the Tasmanian independent (Andrew Wilkie) and the Melbourne Greens MP (Adam Bandt) are likely to retain their seats, and several staunch Gillard-supporting Labor MPs have chosen to resign from parliament, leaving unknown incumbents to hold those electorates.
Optimists might believe Rudd can win, but realists are saying that at most the change in leadership will mean Labor loses between 28-33 seats instead of 35-40; so a moderate rather than a total rout. In fact, the most Labor can really hope for is that the Liberals don't win both the House of Representatives and control of the Senate.
So in a week when New Zealand's Labour leader David Shearer is also facing challenging poll results, what lessons can be learnt from Australian Labor's leadership saga? Of course the two are not completely comparable Australian Labor is a government facing electoral loss; New Zealand Labour is in opposition trying to position itself as a viable election winner. Nevertheless, it is evident from Wednesday's Herald DigiPoll that Labour is failing to gain traction despite National's recent policy and political failings, and part of the story lies with leader popularity.
It is accepted by most pundits that a drop in support for the party leader translates into a drop in the party vote. So it is hardly surprising that other names are receiving airtime. If a leadership challenge does become likely here, one key feature of the Australian coup that Labour should consider is to resolve the issue in-house.
Then build a consensus around the decision, put the dirty laundry in the washing machine and stop the factions continually undermining the party's image in the electorate. It's a cannibalised old adage, but a good one get your own house in order before you ask voters to believe you can govern the country. Australian Labor have yet to learn this lesson, and come Election 2013, they will pay a heavy price.


Jennifer Curtin is an Associate Professor of Politics at The University of Auckland.