Fans upset red carpet won't roll out again in Wellington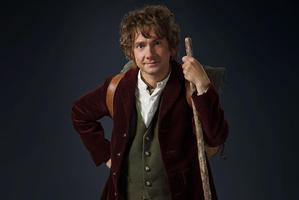 In the week that Warner Bros released the first teaser-trailer of The Hobbit: The Desolation of Smaug, some New Zealanders were disappointed to learn that the premiere on December 13 will not take place in Wellington.
There will be no repeat of the day last November when 100,000 fans lined the red carpet and a specially adorned Air New Zealand plane flew overhead as the first of The Hobbit trilogy was launched.
Instead, the new movie will get the traditional Hollywood-style premiere in Los Angeles.
The disappointment is understandable. November 28, 2012, will always be remembered as a special day for the local movie industry, Wellington and the country.
Further, it might have been assumed the very generous tax breaks handed to Warner Bros to film the trilogy here carried some sort of obligation to hold the premiere in the capital.
In reality, however, there is little reason to complain.
Using LA will mean the premiere will lose much of its uniqueness. It will be just one of the many films launched there each month.
That aside, there are obvious advantages in highlighting the film in the very centre of the movie industry. There will also be no loss to New Zealand in terms of the film's impact. International audiences will still associate it with this country.
Some, encouraged further by Tourism New Zealand marketing, will see it as a reason to visit. Therein lies the film's real value.