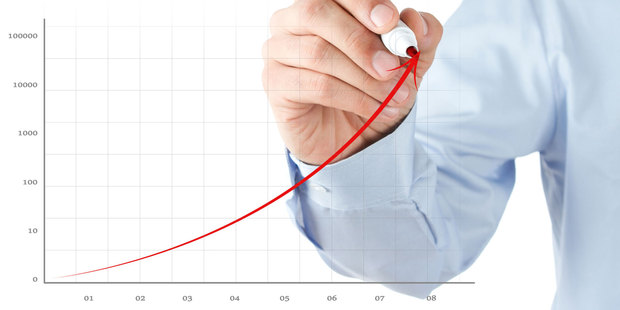 Let me start this week's marketing column by asking three simple questions...
Question 1: How many businesses are there in the entire world that are selling similar products and services at similar prices to the same type of customers as you normally sell to?
In most cases the answer is that there are a lot!
Question 2: Now, how many of these businesses are getting better sales results than you are right now?
The answer again is there are probably a lot of similar businesses doing better than your business.
Question 3: Why are these businesses getting better sales results?
If these business who sell the same type of products and services as you do, to similar types of customers at similar prices are getting better sales results it often means one thing.
They have a 'better way' of doing something in their business.
It could be a better way of making a sales presentation, creating repeat sales, generating referral business, resolving customer concerns. These businesses may have a better way of lead generation, a better way of getting customers to trust them or a better way of making add on sales. And so on.
So here's my suggestion to you this week...
If you want the sales to improve in your business a useful strategy is to spend a bit of time looking for one or more of these better ways.
Because when you find this 'better way' and put it into action your sales will often increase.
Here is a simple example to get you thinking...
Many years ago I was selling motivational seminars and I was struggling to reach my sales targets each month.
My sales approach at that time was to meet with potential clients one at a time and explain the benefits of this seminar. (This was taking a long time and sales were very slow.)
I then asked a very successful sales person who sold the same seminars what his marketing secret was.
He explained that he sold the same motivational seminars by giving a 45 minute live presentation to sales teams. In this presentation he shared some useful tips from the motivational seminar and showed the sales team how they could use these tips to improve their sales. He then gave a short 5 minute commercial about the motivational seminar at the end of his presentation. He found that by doing this he would normally make between 5 and 15 sales in the presentation.
I was astonished because I had never tried group selling before.
However I practised the same presentation and gave it to a group of sales people a few weeks later.
To my delight I made 9 sales in less than an hour.
This 'better way' of selling worked remarkably well and was a great improvement over doing individual one to one sales presentations.
This led me to an interesting conclusion.
One of the fastest ways to improve your sales results is to ask the advice of someone in business who is doing better than you are. Ask them to share just one marketing tip that has worked for them and that might work for your business as well. And then try this tip in your own business.
In fact I created my popular Ebook 'The Unfair Business Advantage Report' by doing exactly this. This contains the best ideas from over 30 top sales and marketing experts around the world. And they shared these ideas with me because I asked them for some useful advice.
Remember there is always a 'better way' to do sales and marketing in your own business.
And when you find this 'better way' and apply it the results can be spectacular.
To profit from good advice requires more wisdom than to give it. - Wilson Mizner
Action Exercise:
Ask at least one successful business person this week for some helpful sales and marketing tips.
You'll be delighted at what you learn by doing this.
Graham McGregor is a marketing consultant and the creator of the 396 page 'Unfair Business Advantage Report.' www.theunfairbusinessadvantage.com (This is free and has now been read by business owners from 27 countries.) You can email him at the link above.