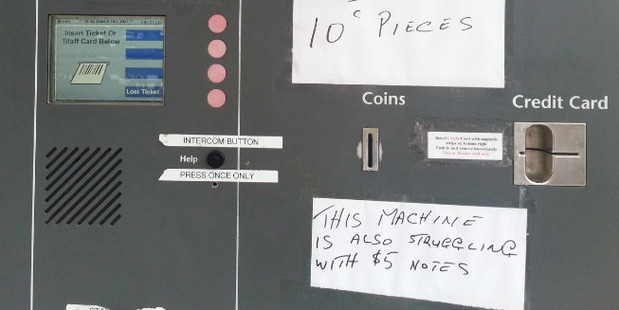 Cause for pregnant pause
Overheard while waiting in line at the supermarket checkout. "The customer in front of me was obviously acquainted with the operator and as the groceries were being swiped and put into bags, they swapped pleasantries and briefly caught up on how each family was doing. Excitedly, the checkout operator reported that her 40-year-old daughter was finally doing something about having a baby, to which the customer quipped that she'd left it a bit late. 'Oh no,' said the checkout operator, 'she told me not to worry because if she couldn't get pregnant naturally she would get help from the HIV clinic.' Huh? Oh, you mean IVF clinic."
Name games
1. Karen swears this isn't made up: "I know a person in the Waikato whose family name is Bird. She was delivered as a baby by a Mr Sparrow and she married a Mr Eagles."
2. A few years ago in Whakatane two police officers worked together as a team, one was Constable Katchin, the other Constable Killen.
Captain Underpants under fire
Captain Underpants children's books are No. 1 on the American Library Association's annual study of "challenged books" - works complained about by parents, educators and other members of the public. Dav Pilkey's series of 10 books was criticised for offensive language and being unsuited for the age group, beating erotic bestseller Fifty Shades of Grey, which came in at No 4. (Source: The Australian)
Warning for Good Samaritans
Eric from Massey writes: "Our son and his mates were surfing storm surf at Te Arai some years ago at dusk. Our son staggered out of the surf in extreme pain clutching his back. His mates laid him on his back, tied him to a surf board and carried him up to the carpark. The Warkworth ambulance was called and said it was too serious (a suspected broken back) and summoned the Westpac rescue helicopter. There was nowhere to land so all the surfies turned on their headlights to guide the helicopter and it took our son to hospital. He made a full recovery, but all the good lads were illegally camping overnight at the carpark. The authorities were called and all these surfies, who had done such a great job helping our son were ticketed and fined."
Cute overdose: Little baby. A pile of French bulldog puppies. All snoozing. (Something for everyone, surely?)
Picture this: The folk in Kaikoura should really expand into this as well...
Video: Bearded John Hamm on Sesame Street.
Head wear: The best mullet wig money can buy...
Video: The Evolution of Music is a do a medley of songs throughout history by a cappella group, Pentatonix.
* Got a Sideswipe? Send your pictures, links and anecdotes to Ana here.