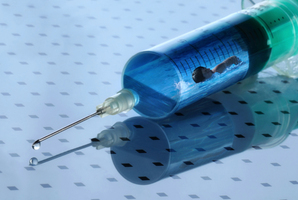 The last week since the Australian Crime Commission released their explosive report has served up much rhetoric, finger-pointing and guarded comments from the clubs who have been implicated in the investigations.
The initial response to the commission's findings that organised crime and drugs were rife within Australian sport was one of shock and outrage. Phrases such as "Australian sport's darkest day" and promises of a clean-out dominated the headlines as they wallowed in national shame.
Now the coverage has taken a curious turn with much of the backlash directed at the ACC and the Government for what many see as a premature and unwarranted attack on the integrity of Australian sport.
The commission has been accused of firing blanks and in the process condemning all sports stars as drugs cheats in one broad stroke, while the press conference to announce the commission's findings has been described as nothing more than political grandstanding.
Where are the names of the clubs? Where are the names of the players? Where are the names of the criminal suppliers? Where are the details of the matches that have been fixed? the detractors shout.
In all their shouting they don't appear to hear the obvious contradiction.
On the one hand they are claiming that more evidence is needed, on the other they are saying persecute the suspected guilty parties now - give us names, people.
But those claiming the ACC has sullied the good name of Australian sport without any strong evidence appear to be taking false solace from the lack of detail in the unclassified report. Where the details will lie is in the classified documents, which only a selected group of high-ranking officials will have seen.
While it is frustrating not knowing all the facts, it doesn't mean the evidence is not there.
The ACC is a powerful body with a wealth of resource and wide-reaching access - they have gathered evidence through phone taps, customs stings and seized documents. I'd put a lot more value on their findings than any outraged fan's faith-based opinion that this whole mess couldn't possibly be as bad as the authorities are making out.
The timing and manner of the crime commission's announcements may be unpalatable for some, but they really had little choice but to release their findings now even if legal process and confidentiality prevent them from revealing the full picture. As soon as the sports had been briefed the scandal was bound to leak out anyway.
But even though there's an urgency to get to the truth, it's time to step back and take a breath until the ACC, the Australian Government, and the sporting organisations involved have had a chance to get to the bottom of these serious accusations.