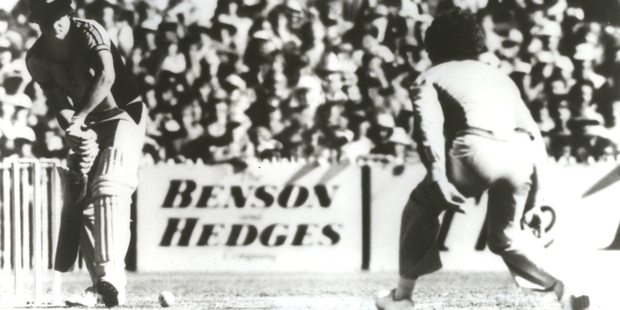 Fancy being an Australian sports lover this weekend? Didn't think so. In small, steady increments the innocence of sport has been eaten away down the decades.
Where once it was brown envelopes or used needles found in waste bins at the Australian Institute of Sport, now it's an ugly black tide.
A tsunami wave of doping and match-fixing allegations struck this week and in the sporting world you wonder if things will ever be the same across the wide brown land again.
There's even a new language about this week.
If you thought peptide was a new fizzy drink, you weren't alone. (Just so you know, it increases the level of human growth hormone).
Those across the Tasman arguing that entire sports have been unfairly besmirched by the Australian Crime Commission's failure to name names, probably want to sit tight.
If they think the worst has just happened, they're in for a nasty surprise.
To these eyes, the underarm delivery of 1981 was the most dramatic, wrong moment in Australian sport. Now, if you're being generous that could, just, be put down to a captain desperately weary in mind as much as body, making a ghastly error of judgment.
By comparison with this, that was simply a case of sharp practice.
(And by the way, how about the wretched timing of spot-fixing Pakistanis Mohammad Asif and Salman Butt to be putting their case for relief to the Court of Arbitration for Sport this week?)
This has been Australian sports' blackest week. It's all about the sinking realisation that what has been held dear for generations - sports men and women competing competitively but fairly - may of late have been a giant crock.
You think of the young, impressionable fans.
How will they react when their heroes are revealed to be unworthy of the tag?
Think back to baseball's "Shoeless" Joe Jackson and the young boys' plaintive "say it ain't so Joe" of admittedly dubious legend to the disgraced fixers of the Chicago White Sox of 1919.
Will they, the future of sport, wonder if what they're watching is on the level?
Is that goalkeeper, fullback, full forward or second rower clean? Will they care?
This is a time of awakening for New Zealand too. There are lessons to be taken.
If you still believe New Zealand to be a whiter than white, untainted sporting outpost at the bottom of the globe, then you still put out thank you notes to the tooth fairy.
This is certainly not to say New Zealand sport is riddled with wrongdoers, just as it would be naive in the extreme to think it is entirely untouched.
However, fairly or not, the perception of sport and its players in Australia - and perhaps by loose extension New Zealand, with its links to several transtasman sports - has changed, possibly for good.