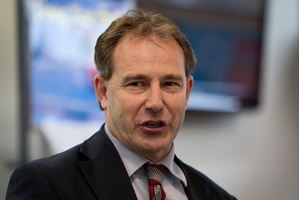 Phil Heatley and Kate Wilkinson have been axed. Photo / Sarah Ivey
With the Government holding up well in the polls, it would have been tempting for the Prime Minister to keep the changes in his forced Cabinet reshuffle to a minimum. Why, after all, change a winning formula? But in acting as boldly as he did yesterday, John Key has actually enhanced the prospects of prolonging his ministry. The Government has freshened its face at an appropriate time, rather than waiting until closer to next year's general election, when such a shake-up would risk being seen as a mark of desperation.
Major points of Mr Key's reshuffle include the elevation of Auckland Central MP Nikki Kaye straight into the Cabinet, the promotion of Simon Bridges from outside the Cabinet and into weightier labour and energy portfolios, and the choice of senior whip Michael Woodhouse to serve outside the Cabinet as Immigration and Veterans Affairs Minister. On the other side of the coin, Phil Heatley and Kate Wilkinson have been axed.
As should be the case, ability, not loyalty, has underpinned Mr Key's thinking. Ms Wilkinson has proved prone to accident, culminating in her resignation as the Minister of Labour after the damning royal commission report into the Pike River tragedy, while Mr Heatley has made little impact in housing. Mr Key said it was time for "fresh energy and ideas". These will be expected from the young MPs whose perceived ministerial potential was signalled by their positions on National's 2011 list.
The Prime Minister has also acted decisively to address the Novopay debacle. Craig Foss, the Associate Education Minister, has been deprived of that position, and with it responsibility for the teachers' payroll system, having spent the last couple of months declaring it was an operational matter and that all the errors would soon be resolved. Taking charge will be Steven Joyce, the Government's troubleshooter. Again, it is the right course both in terms of accountability and in indicating a determination to remedy outstanding problems.
A jarring note of the reshuffle is the return of Nick Smith. Mr Key has insisted that he has "done his time" following his resignation 10 months ago after he wrote in support of a friend's ACC claim when he was the minister in charge of the corporation. That contention, however, skates too lightly over the manifestly inappropriate action of an experienced minister. Additionally, Dr Smith's work in a variety of other areas, including local government and resource management, has revealed flaws in his grasp of policy.
It seems anomalous to be retiring some bruised under-performers but resurrecting another in the housing and conservation portfolios. Similarly, the decision to retain Hekia Parata as the Education Minister could quickly prove to be a substantial error. She can expect no respite from the teacher unions. They will swoop even more eagerly on anything they regard as a further example of misjudgment.
Announcing the changes, Mr Key noted that "New Zealanders expect their elected Government to get on, and not only do what it has promised to do, but to do so with a sense of urgency and purpose, with real energy and new thinking along the way". He did not, of course, add that this was far from the case over the past 12 months. In that period, the Government effectively moved sideways as it fought fires on a variety of fronts.
This reshuffle provides part of the platform for that energy and new thinking. The promotion of good performers is always pivotal to driving change. The fresh faces mean there is also a far greater chance of the current support for the Government enduring.