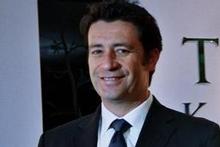 Fishermen don't want to run out of fish. Would someone please tell the conservationists?
Be they commercial, customary or recreational fishers, iwi or Pakeha, they all have a vested interest in having healthy fish stocks in and around New Zealand waters not just for generations to come - but forever.
It's a very simple truth, but too often it seems to be beyond the grasp of the more extreme elements of the conservation movement - either that, or they are simply unwilling to acknowledge it.
Perhaps it is easier to be the righteous "good guy" looking after the planet and its creatures. Perhaps it's simpler to vilify those you would wish to draw in simplistic terms as rapers and pillagers of the sea. Perhaps it's easier to ignore the science that doesn't suit you, and play to emotions and ignorance.
It certainly allows for marketable brands, and the publicity and financial backing that that draws.
There has been a noticeable increase in comment in recent weeks from those who would position themselves as the only people interested in conserving our resources and environment.
Quite simply, they are wrong on one crucial point. They are not the only people who want our waters teeming with fish, and our environment protected.
Perhaps it's timely, therefore, for them to pay a little less attention to their public branding exercises and actually come to the table with the fishing industry in a more meaningful way.
They will find a fisheries sector - in which Maori have a very significant stake - that shares their great concern for the ongoing well-being of our fisheries. It is a sector that will not exist in the years to come if we don't all look after our fisheries. So on that we can agree.
There must come a point when it can't just be all about vilification. Where it's not all about scolding, but where you actually sit and talk and work with others and work out where you have common ground, where you have differences, and how you can move forward constructively.
And we have another point of agreement: We do need better science and more of it. That will be crucial to making consistently better decisions to protect and enhance our fisheries, and to utilise them as a sustainable resource for iwi, Maori and New Zealand as a whole.
One often gets the impression from the conservation lobby - and certainly from some of its more extreme elements - that no fishing is good fishing; that they would rather a world where there was no human impact on our environment at all.
From the point of view of Maori, iwi and, indeed, the wider fisheries sector, the best starting point to conserving our fisheries is by people having a stake in them.
As human beings, we most value something when we have an interest of some sort in it. We then have an attachment to what happens to it.
And then we have a sense or responsibility for protecting and conserving it. In short, we're motivated to look after it and protect it.
Again, all players in the fisheries sector want an ongoing supply of fish. That means sustainability is the only way forward. That means having a healthy marine environment.
It means having well planned and enforced fisheries management systems. It means fishing responsibly and in ways that don't damage the environment or our fisheries.
Give people a stake in the sector and you give them the incentive to really look after it.
That is the best way to guarantee the protection of our fisheries - and other resources - in the years ahead. It's about a mind-set. One can choose to stay locked into the past, and there is no doubt that there has been poor practice and a lack of concern for the environment and sustainability.
However, that is not the case today. Great changes have taken place and are continuing. Is everything being done as well at it should be? No. Can we as an industry still do better? Yes.
A great starting point from today, however, would be an acknowledgement from the conservation sector of some of the good work and commitment that is in place today.
Sustainability is a term bandied about by any number of marketing executives as today's catchphrase, but take it out of the jargon and the hype and it's simply defined as meeting the needs of the present without compromising the world and resources of tomorrow.
So when a team of 21 renowned international scientists last month gave New Zealand a "Green" rating in their international scientific research paper Rebuilding Global Fisheries, as in the top two of 31 marine areas studied, perhaps it is reason to take a little time to celebrate.
And it should be noted that New Zealand was the only country to achieve this - the other "Green" rating went to Alaska, a regional rather than a national fishery. Bundle them in with the rest of the United States.
To acknowledge this achievement is not to say that everything is perfect. It's not. However, we should recognise and celebrate the fact that there has been some very good work and good thinking around fishing sustainably in New Zealand, and that we, as a fisheries sector, have achieved results.
Those scientists found that New Zealand fisheries compared so well to others internationally because we have demonstrated "foresight in the management" of our fisheries.
That says we're doing a substantial amount right. Perhaps in the future we can work more closely with the conservation movement to get things even better. And that would mean both sides approaching the other respectfully and openly.
Maori have been fishing for a thousand years; we intend to be doing so for another thousand.
* Peter Douglas is chief executive of Te Ohu Kaimoana - the Maori Fisheries Trust, and was an adviser to former Prime Minister Jim Bolger.