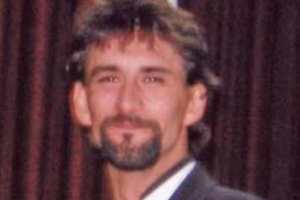 The family of slain farm worker Justin McFarlane are "struggling" to come to terms with his brutal death as they prepare for the funeral of a beloved son, brother and father.
The 35-year-old, who was found dead in his home in Elderslie, North Otago last Wednesday morning, will be cremated after a funeral service today.
"We are struggling but we are getting there ... We have great support," his sister, Kim Julius, told the Otago Daily Times.
Mr McFarlane was "a fun-loving guy with a great sense of humour".
"He was a hard worker and a devoted dad. He loved his kids completely, was a great son and a much-loved brother."
She praised police, who had kept the family up to date with developments.
That case included two more arrests yesterday.
Stephanie Rose Lawrence, 26, and Corbin George Taylor, 17, both of Oamaru, appeared in the Dunedin District Court yesterday on charges of being an accessory after the fact in relation to assistance given to those now charged with murder.
Both were remanded on bail, with conditions, to appear again on October 9.
That brings to seven the number of people arrested as part of Operation Steelers, including four people aged 18-23 charged with murder.
Yesterday, search teams continued to search an area of the Maheno-Kakanui road for items of interest in the investigation.
Items of interest were located by a team of about 20 people, who have been searching an area of about 500m-600m along the road.
Police declined to provide details on those items of interest found in their search, which concluded yesterday.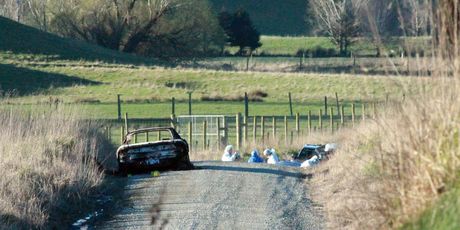 The police search involved seven Christchurch-based specialist search staff, who were assisted by 14 local community volunteers from the North Otago Search and Rescue Club, the North Otago Tramping Club and the local fishing club.
"Their assistance is hugely appreciated and they've been fantastic in giving up their time to help police in their search for items of interest," said Detective Senior Sergeant John Ferguson of Dunedin.