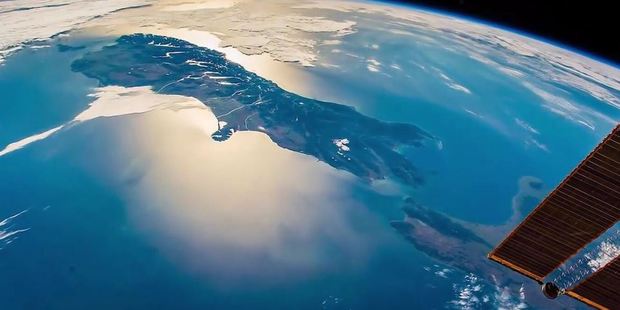 Good morning beautiful New Zealand.
This is you from space.
As Kiwis wound down from another summer's day, Twitter space enthusiast Ignazio Magnani was sharing a photo looking from 400km above the Earth.
The photo was taken from the International Space Station as it passed over New Zealand. It is not clear when.
Earth from Space
LIVE from Space Station https://t.co/NCttIU1KmD

New Zealand@RealLucyLawless @WeatherWatchNZ @will_allen @UCNZ pic.twitter.com/tA5lCpr3Yx

— Ignazio Magnani (@IgnazioMagnani) January 9, 2017
Magnani had earlier tweeted about the station's planned orbit over New Zealand.
"The @Space_Station is visible to the nakedeye at 10:24 pm
everywhere in NZ."
It's not the first time our land has caught Magnani's eye.
New Zealand from Space
Canterbury Plains, Rakaia River
https://t.co/sCQ3EBZlmq

@Christchurch_NZ @rebuildchch @paulbrislen @AmyBowie pic.twitter.com/PIza9sSRZ1

— Ignazio Magnani (@IgnazioMagnani) January 8, 2017
A day earlier he tweeted an image of the Canterbury plains and its ribbons of braided rivers.