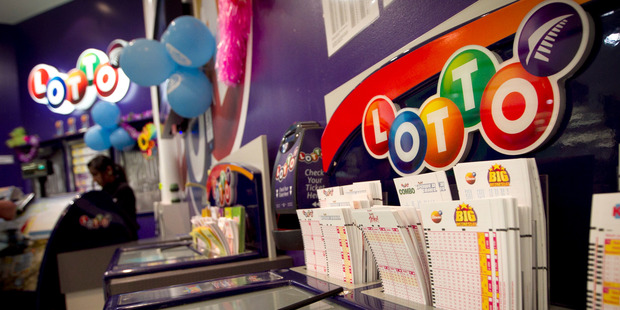 The luckiest Lotto store has been revealed ahead of Saturday's $38 million jackpot.
Unichem Stortford Lodge Pharmacy in Hastings has a reputation as New Zealand's luckiest shop with 43 first division wins, including two this year and two Powerball first division prizes.
The total winnings amount to more than $27 million.
Kiwis around the country are snjavascript:%20void(0);apping up Lotto tickets as the Powerball prize swells to $38m tomorrow.
The next luckiest stores, Pak 'N Save Riccarton in Christchurch and Nelson's Richmond Night 'N Day tie second-equal with 32 first division wins each. The Christchurch store has more than double the total first division winnings, with $36m compared to the Nelson store's $16m.
Coastlands Lotto in Paraparaumu comes in at third place with 29 first division wins, and Berrymans in Auckland, Mall Books and Lotto in Wellington and Hornby Mall Lotto in Christchurch share the title of fourth "luckiest", with 26 first division wins to their names.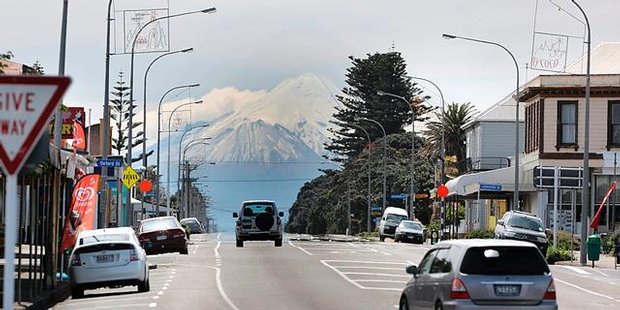 Lotto spokeswoman Emilia Mazur said although these stores have a lucky reputation every ticket has the same chance.
"We know these stores will be busier than usual with players hoping some of their previous good luck will rub off.

"Every year a different store sells a winning Powerball ticket. This year there have been big Powerball wins in Timaru, Ohakune, Tauranga, Ashburton, Dunedin, Hamilton and Kawhia - so there's been luck all over the country."
Mazur warns Lotto players to get in early to avoid the queue.
"Most of our stores were very busy after 6pm on Wednesday. Our tip for players that want to avoid waiting in line - and potentially missing out - is to get in early."
Lucky Lotto stores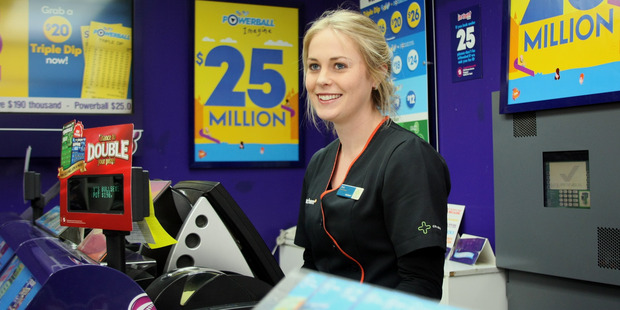 1. Unichem Stortford Lodge Pharmacy - Hastings - 43 first division wins totalling $27,260,015
2. Pak 'N Save Riccarton - Christchurch - 32 first division wins totalling $35,973,388
3. Richmond Night 'N Day - Nelson - 32 first division wins totalling $15,946,330
4. Coastlands Lotto - Paraparaumu - 29 first division wins totalling $16,374,051
5. Mall Books and Lotto - Wellington - 26 first division wins totalling $16,243,861
6. Hornby Mall Lotto - Christchurch - 26 first division wins totalling $10,291,734
7. Berrymans - Auckland - 26 first division wins totalling $8,749,678
Top NZ lottery wins over $20million
1. $36.8 million, June 2009 Masterton
2. $33 million, September 2013 Auckland
3. $28.7 million, October 2010 Auckland
4. $27 million, September 2012 Tauranga
5. $26.5 million, March 2012 Te Kauwhata
6. $26.2 million, February 2014 Auckland
7. $24.3 million, June 2015 Rotorua
8. $22.5 million, September 2013 Christchurch
9. $22.4 million, October 2009 Auckland
10. $22.2 million, April 2016 Ashburton
11. $20.5 million, November 2009 Invercargill
12. $20.2 million, September 2014 Auckland