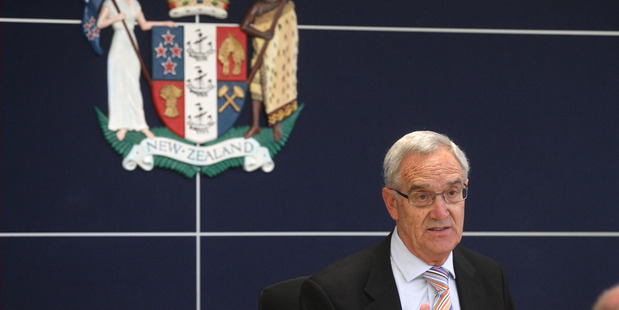 An audience has gathered at Hastings District Court, where the initial hearing for the Havelock North water contamination inquiry has begun.
Last month the Government announced an independent inquiry into August's widespread gastro outbreak, when E.coli in the Hastings suburb's water supply caused about 5200 people to become ill. Two elderly women who had underlying medical conditions died while sick with campylobactor.
The inquiry, expected to report back by the end of next March, will explore the outbreak's cause, the responses to it, and how to prevent such instances in future.
The hearing - expected to last all day - will take appearances from interested parties on preliminary and procedural matters, including the designation of parties as "core participants" under s17 of the Inquiries Act 2013.
A number of parties - from Crown Law on behalf of the Ministry of Health, Ministry for the Environment, and Department of Internal Affairs to local residents - will be appearing.
Those requesting to be designated as a core participant include Hastings District Council, Hawke's Bay Regional Council, Hawke's Bay District Health Board, Local Government New Zealand, and Water New Zealand.
MWH New Zealand Ltd, which has a services agreement with the district council, also requested to be designated as a core participant.
Also to be discussed today is whether to conduct the inquiry in two stages.
Stage 1 would cover the cause(s) of the outbreak, whether any person or organisation was at fault, the adequacy of drinking water supply management for Havelock North, and the preparedness and responses of local and central government agencies and any other relevant parties.
Stage 2 would cover systemic matters and possible changes needed for the future.
The inquiry panel is chaired by Honourable Lyn Stevens QC, who is joined by NZQA CEO and former director-general of health Dr Karen Poutasi CNZM, and local government and engineering expert Anthony Wilson.
For more articles from this region, go to Hawkes Bay Today