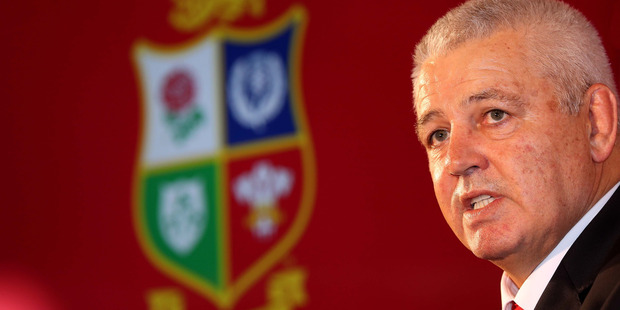 British Lions coach Warren Gatland is already endearing himself to the New Zealand public ahead of next year's tour, as he gave up an airplane seat in business class to a grandmother so she could join her daughter and baby granddaughter.
Gatland, the former All Black hooker who now coaches the Welsh national side, was flying from Auckland to Sydney seated a row ahead of Dennis Shepherd.
Shepherd took to Facebook to share the coach's selfless gesture.
DO YOU KNOW MORE?
"What a gentleman," Shepherd wrote.
"Warren [swapped] his business class seat for a seat in the back of the plane so the two could travel together. It's really nice that [gentlemen] still exist.
"If you see this man buy him a beer," he added.
The post has been liked more than 1400 times, and has more than 590 shares.
The Welsh Rugby Union confirmed the story was true in a tweet.
. @Hengen96 Just spoke to Warren and it is true, he said he knows how hard it is travelling with children https://t.co/fL4zGuHVHw

— Welsh Rugby Union (@WelshRugbyUnion) October 9, 2016
"He said he knows how hard it is travelling with children," the WRU tweeted.
Gatland's wife Trudy and kids Gabby and Bryn remained in New Zealand while he coached Wales, with Bryn turning out for North Harbour in this year's Mitre 10 Cup.