Communities want to protect features from intense development.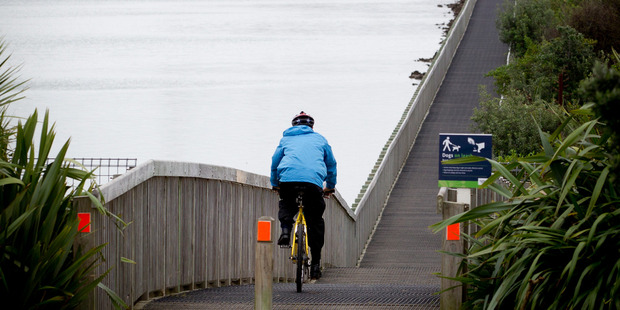 Residents in Orakei are adamant they are not "nimbys", but they are apprehensive about the impact more housing and more people will have on their patch.
Thousands of houses are planned for developments in places like Tamaki and Stonefields, and Meadowbank train station is without a nearby bus connection.
Tim Duguid, president of the Meadowbank and St Johns Residents Association, said people in the area were generally welcoming of intensification but they were concerned about how this would affect them, particularly regarding transport.
"Our concerns include bus network changes ... and improvements that make cycling and walking a safe option, because our streets are, frankly, pretty full of cars as it is."
He said residents were keen to see more done to stop drivers from speeding through suburban streets, as there had been two recent high-speed crashes on Meadowbank Rd.
For many locals, the top issue was making sure that the shared cycle and walking path from Glen Innes to Tamaki Drive worked for local trips as well as city commuting.
Duguid said the project was "fantastic", but there was potential to go even further and make the shared path a "game-changer".
"Getting this right could transform the way hundreds of students travel to school."
Green space abounds within Orakei, and the residents are fiercely protecting of it.
Colin Maiden Park is within the ward's boundaries, and reserves and scenic walking spots like the Orakei Basin are popular.
"People want to protect and enhance these green spaces, which will only become ever more valuable as our population grows," Duguid said.
Cameron Brewer was elected unopposed as councillor for Orakei in 2013, but he is stepping down.
The outgoing councillor said a key priority in the ward was to see the Tamaki Drive masterplan come to fruition. "People want to see more investment into a new community centre at Meadowbank."
Duguid said the town centre at Meadowbank was "slowly improving" as cafes and bars began to open, but redevelopment of the community centre was critical to enhancing the area.
"Done well, and combined with better-placed pedestrian crossing facilities, this could go some way to creating a more vibrant town centre."
Brewer said he had campaigned strongly for Auckland Council to contribute to more projects within Tamaki but they had failed to "get across the line".
"The people of Orakei will be hoping that there is a more sympathetic governing body that's not so scathing of those in the eastern suburbs."

YOUR COMMUNITY, YOUR CHOICE
Monday: Auckland mayoral hopefuls share their vision
Tuesday: Waitemata
Wednesday: Albert-Eden-Roskill and Manurewa-Papakura
Thursday: Albany and Howick
Friday: Licensing trusts and DHBs
Today: All the Auckland wards, plus regional highlights, in our local body election supplement