When Phillip John Smith boarded a flight to Chile, the inmate left a trail of embarrassed government agencies and individuals. He's now back inside but Carolyne Meng-Yee investigates how the master manipulator pulled the strings from prison.
Phillip John Smith nearly pulled off the perfect getaway. Not nine hours after walking out of Spring Hill Prison on temporary release in November 2014, he boarded a flight to Chile. Despite being a convicted murderer, he passed through airport security without a hitch, even declaring $10,000 as spending money. No one batted an eyelid. No alarm bells, no red flags. In fact, four days would pass before law enforcement agencies even realised he had left the country.
And Smith would have got away with it, his lawyer believes, but for one mistake.
Instead of disappearing into the busy streets of Rio de Janeiro, where he could have stayed anywhere, Smith booked himself into an English-speaking international hostel.
"He was calling himself Robert, and when people were talking to him he'd forgotten what his name was," lawyer Dr Tony Ellis said wryly.
Smith was eventually recognised by a fellow backpacker who saw him on the television news and tipped off the Brazilian police. The Great Escape was over.
The 42-year-old was deported back to New Zealand and back to prison, but the fallout from his audacious bid was just starting.
A scathing Government inquiry pinpointed numerous loopholes which Smith exploited, while friends and family he manipulated to help him were dragged before the courts.
And yesterday, convictions of escaping lawful custody and making a false statement to renew a passport were added to his lengthy criminal record.
In an unusual legal procedure, a jury was chosen at the Auckland District Court but the judge, at Smith's request, directed them to find him guilty.
Because Smith did not admit his guilt, this will allow him to pursue Brazilian authorities for what he claims was an unlawful deportation.
Again, as always, he's using the system to his advantage.
The 33-month sentence is not an extra punishment. He's already serving a life sentence for murder and will not appear before the Parole Board until next year.
"You can't have life plus," added Ellis.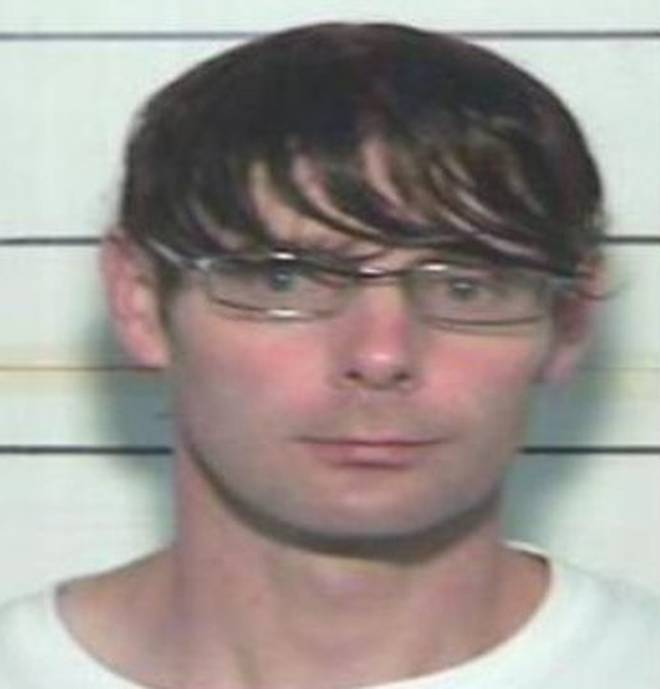 Phillip John Smith was actually born Phillip John Traynor. His parents' marriage was volatile and John and Patricia Traynor separated when he was 3. Patricia moved to Carterton, with their son, and married Basil Smith. She also changed her son's surname, unofficially, to Smith. Nearly four decades later, this identity mix-up would prove to be the key to his escape.
John Traynor told the Weekend Herald he was a "hands-off dad" during his son's formative years, but was kept in the loop by social welfare and police.
By the age of 15, Smith had his first conviction for dangerous driving. This was followed by driving while disqualified, theft, presenting a firearm, assault, wilful damage, attempted arson, receiving stolen property, cultivating cannabis and fraud.
Each time, he was convicted under the name Phillip John Smith - not his birth name.
Then, a couple and their young children moved into the street and Smith befriended their young son. The pair enjoyed trail bike riding, karate and computer games - the family had no reason to suspect anything was wrong. Smith was simply known as the "boy from up the road".
In 1995, the parents were "shattered" to learn Smith had sexually abused their 10-year-old son for three years. They packed their bags and moved to Wellington in the middle of the night.
Smith was granted bail, but two weeks later was behind bars again charged with extortion. He'd blackmailed an Auckland businessman who committed suicide. Police found a letter from Smith near the body demanding $25,000 or he'd disclose allegations of sexual offending.
Incredibly, Smith escaped custody, was recaptured and given bail. Again.
The 21-year-old Smith tracked down the family of the boy he abused and staked out their family home, armed with a hunting knife and a rifle he had stashed nearby a week earlier.
He crept into his teenage victim's bedroom and stood over him with the knife. The boy's screams woke his parents and his father ran to rescue him. Smith stabbed the man to death, in front of his wife. The boy managed to escape outside but the terror didn't end there. At gunpoint, Smith held the boy's mother and brother hostage until he gave up.
Smith was eventually convicted of murder, as well as a raft of other serious charges, and sentenced to life imprisonment with a minimum of 13 years. That was 20 years ago.
John Traynor reconnected with his son shortly before the rampage, but then cut him off for good.
"Phillip is very calculating, domineering and manipulative. He has a lot of skills but he's put them to wrong use."
Even from behind bars, in the maximum security prison in Paremoremo, Smith kept pulling strings.
In 2006, now 32, Smith started making false Working for Families tax credit claims to the Inland Revenue Department using other prisoners' names. Most of the inmates were completely unaware and he collected more than $40,000 until the fraud was detected. He also started trading on the share market around this time, making at least $3500 which helped pay for his mother's funeral.
He also met David Overend in prison - jailed for filming up women's skirts and selling the footage online - and the pair went into business together when Overend finished his lag.
The pair registered a company - under the Traynor identity - to sell electronic goods online, an enterprise which was deemed legitimate by Corrections.
In light of his IRD convictions, Corrections then revoked approval to run the mail order business from behind bars. He was ordered to pay back $50 a month. Nearly $36,000 is yet to be repaid.
During this time, Smith also earned academic qualifications including a bachelor of accountancy, a national certificate in computing and a bachelor of business studies.
With a knack for technology, Smith helped other inmates become computer literate, as well as organising a carol service and a talent contest.
"A model prisoner," a Corrections officer later described Smith to the Government inquiry into his escape.
By 2013, Smith had been declined parole three times. In particular, his dual identities were noted as a matter of concern by the Parole Board.
But his security risk was downgraded to minimum and he enjoyed the first of his temporary releases from prison - to sit his learner driver test. He passed and was issued a licence in the name of Phillip John Traynor.
There was nothing unusual about sitting the driver test.
But then Smith applied to the Department of Internal Affairs to renew his passport.
Sitting behind bars, he needed the help of someone on the outside. He turned to Christopher Ryan Clifton, who was just 18 when he met Smith in Mangaroa prison.
Clifton was suffering from drug addiction and the older inmate helped him get clean.
"He treated me nicely. I had a lot of people trying to beat me up and make me do certain things I didn't want to do - he protected me and looked out for me," Clifton told the Wanganui Chronicle.
Once he was released, Clifton went to live with Smith's sister Joanne and worked for his business.
When Internal Affairs called Clifton as Smith's referee for the passport application, he said Smith lived in Palmerston North and ran a marketing business.
The passport in the name of Traynor was issued the same day. None of his convictions are flagged against that identity.
Clifton thought Smith would use the passport to help find a job - to hide his convictions from prospective employers - not flee the country. He was sentenced to 19 months in prison.
"I thought employers, it might've fooled just them ... I didn't think that would backfire in my face like that."
The passport was mailed to Joanne Smith, his half sister. The siblings weren't close growing up, but she visited him in prison with her father Basil Smith.
In a bizarre twist, Smith is now writing letters of support to his step-father, who was recently convicted for sexually abusing a mentally impaired woman.
Phillip and Joanne Smith would often Skype, illegally, or talk on the phone. Over time, she agreed to send and receive packages for him and operate bank accounts on his behalf.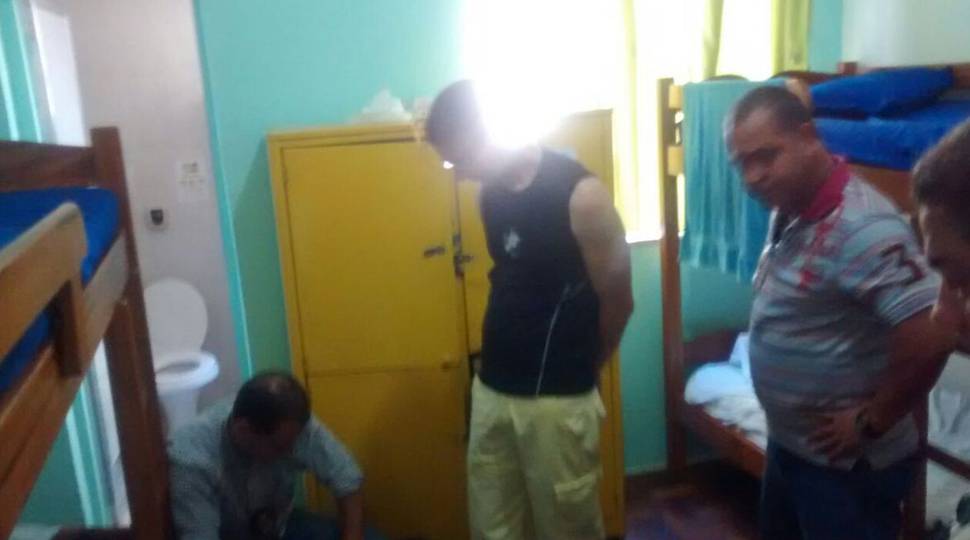 On the morning of November 6, 2014, she drove to Spring Hill Prison and picked up her brother. He was granted a temporary release for 74 hours and she was his "co-sponsor".
The other "co-sponsor", known as Mr Z, was unaware Smith was supposed to be staying with him.
The siblings drove to a motel in Mt Albert, where he gave her $300 to buy Christmas presents for her children. He caught a taxi to Auckland International Airport and tipped the driver $20.
Then, using the Traynor passport, Smith checked into LAN Chile Flight 800 and flew to Santiago. Once his escape hit news outlets around the world, it didn't take long for police to identify who helped him. A solo mother of four, she was sentenced to 8 months' home detention.
She hasn't forgiven her brother; she is angry she was lured into his web of deceit.
"It took me a long time to process what he had done," Joanne Smith told the Weekend Herald. "He was always planning and scheming. I felt upset when I realised, he pretty much used me. He set me up."
There were no police waiting for Smith in Santiago. Or on his next flight to Rio de Janeiro. In fact, New Zealand authorities did not even know Smith had left the country until four days after he walked out of Spring Hill Prison. While the long arm of the law might have eventually caught up with him, it was good fortune someone recognised him in Brazil.
A 149-page inquiry report examining his escape identified a chain of failures and shortcomings, especially around information sharing between government agencies.
Some of the findings include:
• Internal Affairs was unaware Smith's passport application was from a prisoner, meaning it did not matter if it was in the name Traynor or Smith.
• Corrections staff failed to adequately assess the extra risk Smith posed on temporary release.
• His sponsor for the temporary release was unaware Smith was supposed to be with him.
• Police checked the wrong address, twice.
• When Corrections realised Smith was not with his sponsor, they were slow to tell police he escaped.
• Police did not urgently alert Interpol.
The chain of events was farcical, a comedy of errors which left a number of government agencies and individuals embarrassed.
It is easy to forget the victims of his crimes, but the inquiry report makes special mention of how they were let down.
The widow of the murdered man received a phone call on November 9 from a Spring Hill manager who informed her "that Corrections could not make contact with Smith and he could not be located". When the widow asked if Smith had escaped, they replied: "No, I'm not saying that he escaped."
She was assured Corrections would phone her when they found him and the police would "keep an eye on her". Five hours later, the widow heard a television news report that Smith was on the run.
"The widow was immediately concerned for her safety," the report said. "She locked her house, armed herself with a knife, ascertained there were no police officers outside and telephoned Spring Hill." She was given the same explanation. The widow called her sons and telephoned police at a regional centre - they arrived one and a half hours later. The widow got the impression there was a "big mix-up" about her home address and felt let down by police and Corrections.
The anxiety she experienced appears to have retraumatised her and she considers herself to be in the same emotional place that she was following her husband's murder over 19 years ago, the report says.
The victim of Smith's sexual abuse - who now lives in Australia - was not contacted by authorities for another two days.
"As a result of the escape, the victim has been depressed, anxious, angry and embarrassed."
Following his most recent appearance in the Auckland District Court, we won't be seeing Phillip John Smith for a while. But we'll probably hear from him. Smith recently posted on IExpress, a website set up for prisoners in Australia.
In singlet and sunglasses, he appears in photographs posing in front of Rangitoto and lists his interests as health and fitness, information technology, social justice and the law.
There was also an attempt at contrition for his crimes.
"The aftermath of my terrible actions have been enduring for everybody involved, and to say that I regret what has happened would be an understatement. Sadly, regret cannot bring back what I have taken."
He rates Donald Trump and Paul Henry, but disagrees with their politics.
Smith also acknowledges his "alleged" escape to Brazil "ruffled a few political feathers" and says r he is learning Portuguese in order to take legal action against the Brazilian authorities.
Playing the system, again.