A Kiwi great-grandmother who won nearly $2 million in the British lottery has bought a new house and car within a day of returning home.
Diana De Gilio, 70, had been living in her beloved motorhome Binky for several years but can't wait to start unpacking her boxes in storage.
The retired carer said she'd been "flat out" since arriving home on Monday, accompanied by an enormous novelty cheque which flew business class back with her.
"Customs couldn't get over it," she told the Herald, laughing.
By Tuesday, she'd made an offer on a house in Tauranga's Welcome Bay and treated herself to a Hyundai Tucson to get around the North Island to see her extended family.
"I've been busy-busy. As soon as I knew what I wanted I just got it. I was very lucky. I wanted a front yard of at least something big enough to park my motor home in."
She walked in off the street and offered to buy the house, almost giving the owner "a heart attack".
Ms De Gilio said she had lived at the Mount previously for 20 years.
The location was ideal. "When I can't drive I can use the bus service with a Gold Card."
Ms De Gilio had been living in her motorhome by choice, parked up in Cambridge at the home of one of her children. When she got back, there was a note on Binky saying "Welcome home mum".
She has kept items in storage including boxes containing photos of her three daughters, seven grandchildren and seven great-grandchildren, and mementos from her travels around the world.
Moving from a motorhome meant she'd need new furniture to fill her "cosy" new house, where she planned to move within the next eight weeks.
New teeth and a pair of new specs are also on the to-buy list.
Ms De Gilio said she hadn't been treated any differently on returning to New Zealand. "I haven't changed, so they haven't proven any different. I'm just back at home as usual."
She added there would be "no big presents or handouts", but she would donate to the Salvation Army and the Westpac rescue helicopter service.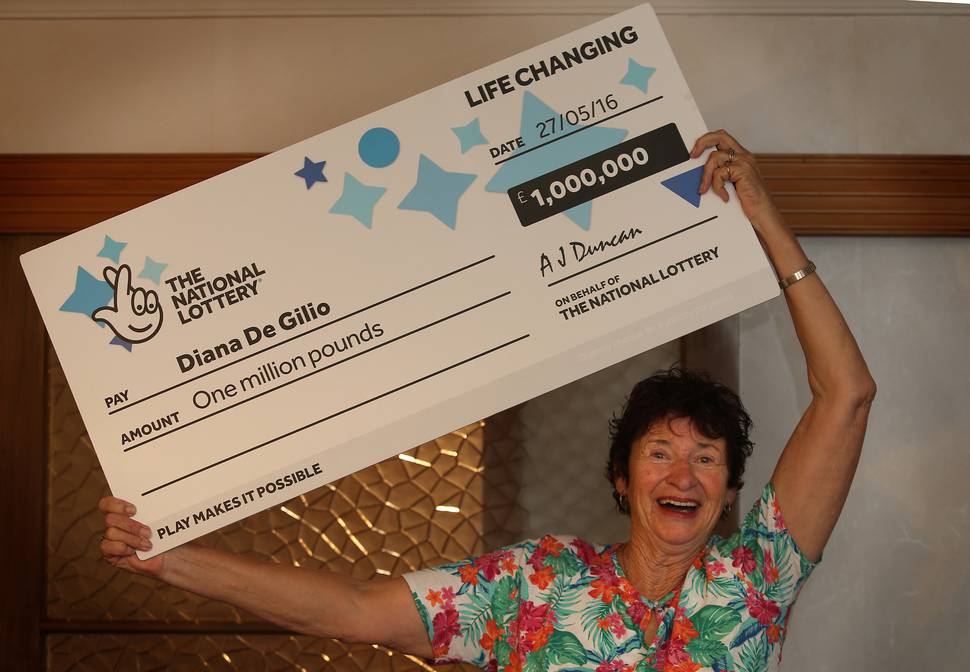 As far as celebrating goes, she said she'd been too busy rushing about to do much so far.
Ms De Gilio had travelled to Europe for six weeks with a friend to celebrate turning 70.
She had bought her winning ticket on May 27 almost by accident. She had popped to the shops in Great Massingham, Norfolk, to claim $20 winnings from scratchie cards, saw an ad promoting the EuroMillions draw and decided to take a punt.
She won 1 million ($1.88 million) and a 40,000 luxury trip to Bali
and Lombok.
- Additional reporting Nicole Barratt