Wild weather slamming New Zealand this weekend will start to heat up again early this evening - and there's every chance we might see more mini tornadoes like the "seven minutes of fury" in rural Waikato.
WeatherWatch has received reports of small twisters zig-zagging through Taranaki and Waikato.
One of those hit Ron Richardson's Kihikihi property, south-west of Hamilton, at 10.20 last night.
"I didn't see anything but I heard a roaring noise and heard banging, clanging and glass smashing and then the lights went out," he said.
Dawn revealed a hotchpotch mosaic of downed trees and branches and flattened fences.
Roofs on horse shelters were lifted, roofing iron from a neighbour's shed was wrapped around a tree and some of the Richardsons' roses were now in a nearby paddock.
"It's an absolute mess. The house, structurally, is pretty good. Fortunately, we didn't get any big windows broken, we just got a window in the bathroom broken.
"Quite a few of the roof tiles are gone," Mr Richardson said.
"Looking at the path, we struck the the full brunt of the tornado."
Mr Richardson said he was in the devastating Cyclone Bola of 1988, in Taranaki. While that was sustained bad weather, last night's tornado was more severe.
"This was just seven minutes of fury."
But Mr Richardson said he was lucky in comparison with the havoc tornadoes can cause in other countries, such as America.
WeatherWatch head analyst Philip Duncan said weather conditions were "ideal" for small tornadoes, and there could be more in store.
"They are very short-lived. They are similar in size but of course they are damaging. I had one through my house about eight or nine years ago. It lifted roofing iron and took a massive gum tree down," Mr Duncan said.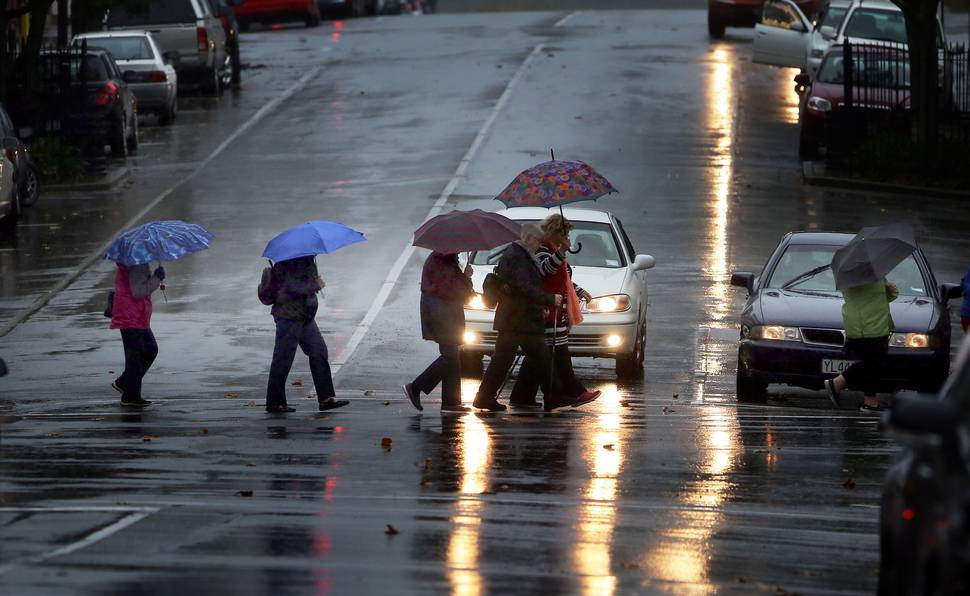 Often such tornadoes were so localised they would make a mess of one property and not touch the neighbours.
And the wild weather of the past 24 hours looks likely to continue this evening, as two lows make their presence felt.
One has moved from Taranaki and Waikato from out to see, while the other is off the Canterbury and Otago coast.
So far today most of the bad weather was out to sea, but northern parts of the country might need to batten down the hatches this evening, with heavy downpours, and wind gusts up to 130 km/h for Northland and northern areas of Auckland.
The worst of it is expected between 7pm and 2am, when it will calm down.
"There could be some damaging winds around Northland and Auckland. It's a complicated system, there's my many moving parts to it."
Down south, the low is intensifying and pushing inland, where again there could be some damaging gusts.
Mr Duncan said the good news was dry parts of Canterbury would get some rain.
Popular Canterbury tourist attraction the Christchurch Gondola is closed today because of the risk of high winds.
"The winds are outside our safe operating limits at present and the long-range forecast is for gale winds over 120 km/h to last most of today. As we do not want to risk our staff or customer safety the decision has been made to close for the day. Sorry for any inconvenience," says a notice from the gondola.
Wellington is sandwiched between the two lows. This afternoon it was calm and relatively warm, about 15C, although the odd shower was expected later.
Tomorrow, Auckland and Waikato will be in for a windy and showery day as gusts arrive from the south-west. There will be fine spells, too.

Meanwhile, as the two lows merge, more rain is expected for the rest of the country tomorrow and again on Monday, with heavy falls for Auckland, Hamilton and Tauranga.
It will get cooler in the capital, while the first signs of winter are apparent on Mr Ruapehu, where snow has fallen.
"That's good news because it's late - really late. They can get snow as early as March or April, so they'll be very happy because it's really been dry on all of the ski fields," Mt Duncan said.
Today's low off Taranaki also brought huge sea swells.
"They are quite phenomenal. An area double the size of New Zealand has got swells in it that are about eight metres. We've seen cyclones that have much smaller swells," Mr Duncan said.
"They don't disappear quickly. They will slam into the west coast of the upper North Island tonight. It's just going to come straight in."
Tomorrow they'll continue, although the swells will ease slightly to five or six metres and four or five metres around Waikato.
From Tuesday, they could be back as another low moved in from the Tasman Sea.
With severe weather around, police are warning motorists to take care on the roads, while lines company Vector has extra staff on standby.


Weekend weather
•
Auckland
Periods of rain and thunder, with the risk of severe gales today
High: 18C Low: 11C
Tomorrow
Fine breaks and a few showers. Strong southwesterlies
High: 18C Low 10C
Monday
Showers, strong southwesterlies
High: 15C Low: 11C
•
Wellington
A period of rain. Northerly changing strong southerly.
High: 15C Low: 9C
Tomorrow
Fine breaks and occasional showers. Strong southerlies.
High: 14C Low: 6C
Monday
Showers, clearing for a time afternoon. Northerlies.
High: 12 C Low: 7C
•
Christchurch
Rain at times, clears afternoon. Southwest, gusts 90km/h
High: 13C Low: 7C
Tomorrow
Occasional showers. Strong southwesterlies
High: 12C Low: 6C
Monday
Rain at times. Strong southwesterlies.
High: 10C Low: 4C