Commission investigates course taken by around 100 at the club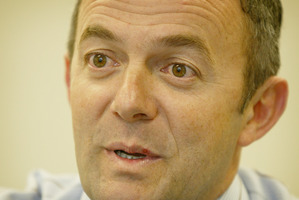 The Warriors have been drawn into an investigation into the use of tertiary education funding on the eve of the club's biggest game of the season.
Forensic accountants contacted the club after around 100 of its players and staff completed a Maori tourism qualification which is now the subject of an inquiry.
The Tertiary Education Commission is conducting a review of the Hei Manaaki Level 3 and 4 National Certificate in Tourism Maori delivered by Te Whare Wananga o Awanuiarangi.
The Herald understands the investigation relates to the provision of government funding based on reported attendance levels.
Around 100 Warriors players and staff had completed the Hei Manaaki course and received certificates.
The club had subsequently been contacted by investigators from accountancy firm Deloitte, which is conducting the review.
Warriors chief executive Wayne Scurrah confirmed the club's participation and said it was "consistently advised by those responsible for the course that all requirements had been completed."
The Herald understands the Warriors completed the course last year at the recommendation of board member Donna Grant.
Mrs Grant is the director of Te Whare Wananga o Awanuiarangi's National Institute of Performing Arts.
A prominent figure in kapa haka and Maori performing arts, Mrs Grant is Sir Owen Glenn's sole representative on the five-person Warriors board.
As chair of the community / charity subcommittee, Mrs Grant was a driving force behind the Warriors Foundation, the club's now defunct charity arm.
A Glenn initiative announced with fanfare at a press conference in mid-2012, the foundation was scrapped without gaining charitable status.
A Tertiary Education Commission spokeswoman confirmed a review of Te Whare Wananga o Awanuiarangi was under way but would not provide any details.
"This review should be completed shortly," the spokeswoman said.
"While the review is ongoing TEC is not in a position to comment any further."
Mrs Grant declined to comment when contacted by the Herald.
She said she was on a retreat and "in shutdown mode in terms of a meeting I am in".
She did not respond to further calls and text messages.
Te Whare Wananga o Awanuiarangi chief executive professor Hingangaroa Smith did not respond to a request for an interview.
Sir Owen and fellow Warriors owner Eric Watson are involved in court action over the future ownership of the club, with Sir Owen seeking the return of the $6.15 million he paid for a 50 per cent stake in April 2012. Sir Owen has also filed court proceedings in the British Virgin Islands over the pair's joint venture investment company Spartan Capital Investments - a battle in which hundreds of millions of dollars are at stake. Representatives of Mr Watson say he is seeking damages from Sir Owen in a UK court.
The Warriors play Penrith in Sydney tomorrow, chasing a win to make the NRL playoffs.