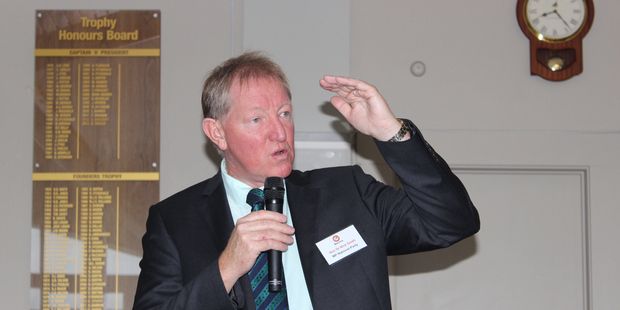 Housing Minister Nick Smith was shouted down when he fronted up at an election forum on Auckland's housing crisis last night and claimed that foreign buyers had no significant impact on house prices.
He told more than 200 people at the Auckland University event that only 2.5 per cent of New Zealand homes paid rent to offshore owners, and half of those owners were NZ citizens or residents living overseas.
"So that is down to 1 per cent," he said, over an uproar. "Whether it's 1.1 or 1.2 per cent, I actually don't care, because 1.1 or 1.2 per cent is not having a significant impact on the market price."
The three biggest Opposition parties - Labour, the Greens and NZ First - all argued for banning non-residents and non-citizens from buying residential property.
Labour spokesman Phil Twyford said 25,000 offshore landlords reported to Inland Revenue and many of them owned multiple properties. Offshore owners also owned many of the 185,000 vacant homes at the last census.
Green MP Julie Anne Genter said foreign buyers were known to be buying properties in Vancouver, London and Sydney, and it would be foolish to believe they weren't buying in Auckland too.
Denis O'Rourke (NZ First) said a March real estate survey found that 11 per cent of people buying homes in Auckland lived overseas and other buyers were immigrants.
"Will an influx of 40,000 people this year have no impact on the housing market?" he asked. He said excess immigration was "at the root of a lot of the problems New Zealand has socially, in housing and so on".
But Dr Smith said the rise in net immigration was due to the reduced exodus of New Zealanders because the country was "doing well".
"Greece doesn't have a housing problem, it's got people leaving in droves," he said. "I want a country that is successful, where New Zealanders want to stay here."