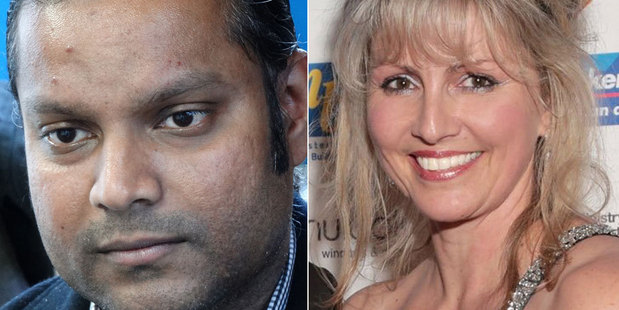 A Malaysian-born taxi driver who a judge says was verbally abused by a Queenstown policewoman says the southern resort is still a friendly town.
Judge Tony Couch yesterday in the Queenstown District Court found Jeanette May McNee, 44, guilty of offensive language. The charge related to a taxi ride last November when Ganesh Paramanathan took six passengers.
McNee denied telling Mr Paramanathan to "f*** off to India. You come here and get all of the Kiwi jobs; eat your f****** curry and f *** off to India. This is a Kiwi job."
Judge Couch said that during the evening of November 2, McNee consumed wine and several pain-killers to ease discomfort from an unsuccessful hip operation. During the taxi ride, McNee became "increasingly loud and vociferous".
Later she had tried to call Queenstown Taxis to speak to Mr Paramanathan to apologise, indicating "the effects of the cocktail of pills and alcohol had worn off".
"The irresistible inference is that the reason for the defendant behaving uncharacteristically was the combination of medication and alcohol she had consumed," Judge Couch said. "By 3pm I infer ... the defendant had realised she had behaved inappropriately."
Mr Paramanathan said the incident was the first and only time he had been racially abused in his two years in the job.
"Generally people are very nice - in Queenstown there is a mixed culture with people from all over the world. It's a friendly town."
Ten months on, the incident still upset and "disturbed" him, but appearing in court had not been difficult, he said.
"I wasn't afraid to tell the truth, and all I said in court was the truth.
"All I wanted was justice, and the court has given that today."
Mr Paramanathan was relieved the trial was "done and dusted", and he could get on with normal life.
McNee's lawyer, Nic Soper, said he would be seeking a discharge without conviction for his client. McNee remains on leave without pay.Otago Daily Times