Woman fought allegation workplace injury resulted from childbirth 37 years earlier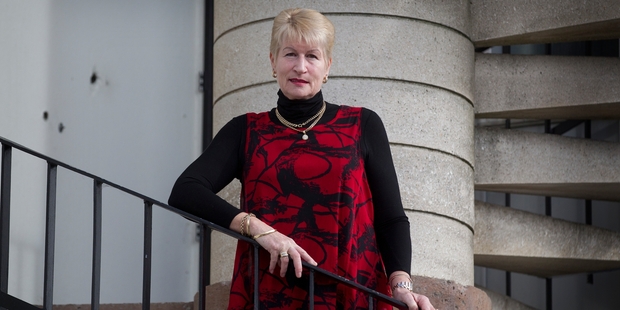 A woman who was denied accident cover when she was told her workplace injury was the result of childbirth has won a court case quashing the decision.
The successful appeal is being hailed as a victory for any woman who has given birth naturally, and could give other people denied cover due to a "pre-existing condition" stronger grounds to appeal.
Healthcare worker Michelle De Luen was refused cover for a vaginal prolapse she suffered while lifting an obese patient at Waikato Hospital in March 2012.
The 61-year-old had to wait 14 months in the public health system for surgery because her employer, Waikato District Health Board, called the injury a pre-existing condition caused by childbirth - despite Ms De Luen giving birth 37 years earlier.
The DHB, through its workplace insurer WorkAon, said because Ms De Luen had given birth, she had a pre-existing condition aggravated by the incident.
But in the Wellington District Court last Friday, Judge Jeff Smith overturned the decision.
Judge Smith said that while he accepted that Ms De Luen had a weakened pelvic floor from giving birth and having a hysterectomy, this was not an unusual condition.
An examination by her doctor just weeks before the injury also showed Ms De Luen was not suffering a prolapse. "At worst there was a minor weakening due to the childbirth in common with many other New Zealand women," Judge Smith said.
Ms De Luen said she felt vindicated by the decision but was angry she suffered severe pain for 14 months.
"If ACC had not declined it I could have done the surgery straight away so that was gutting." She said the situation was humiliating.
Ms De Luen's lawyer, John Miller, called the original decision ridiculous. "It meant that virtually any woman who'd had children and then had a prolapse later was not covered by ACC even if it was caused by an accident. It was just so preposterous."
Mr Miller said the win would be helpful for others appealing over "pre-existing" and "degenerative" denials.
"Just because you're pre-disposed to something doesn't mean to say that if an accident causes an injury that you should be excluded. It's a nonsense. And I think it's a good result for the women of New Zealand."
Labour MP Sue Moroney said the case prevented a dangerous precedent. She called for a tougher regulatory approach to third-party providers such as WorkAon.
Waikato DHB acting general manager of human resources Greg Peploe said the original decision to decline the claim was based on medical advice from several specialists.
Barrister Warren Forster, who works with people seeking assistance with injury claims, said Ms De Luen's case would help thousands of others.
"Every decision of the district court that comes out in favour of a claimant gives hope to all of those people who are waiting for access to justice."
Battle for compensation
• Health worker Michelle De Luen injured herself lifting a patient at Waikato Hospital in 2012.
• The DHB, through insurer WorkAon under the ACC Partnership Programme, said because Ms De Luen had given birth, she had a pre-existing condition that was aggravated by the incident.
• Ms De Luen waited 14 months for surgery.
• The decision not to provide cover has been overturned in the Wellington District Court.