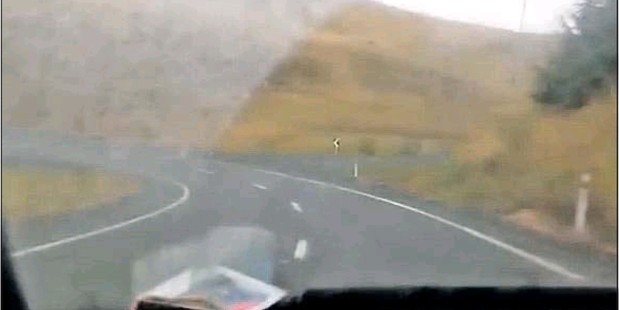 A Napier man has been convicted of serious driving charges after a video of him drifting his car toward oncoming traffic was posted on YouTube.
A video posted in March showed Jason A'Court, 26, driving dangerously through Napier streets and drifting his car around corners, crossing the centre line and forcing other drivers to take evasive action.
The video, which remains on YouTube, was posted by a friend of Mr A'Court and shared on Facebook.
Filmed from inside Mr A'Court's Nissan Skyline, it shows a screeching joyride around residential streets. At one point the car goes out of control and spins 360 degrees.
Police Senior Sergeant Greg Brown said a concerned member of the public saw the video and referred it to police.
Mr A'Court appeared in the Napier District Court last week on charges of reckless driving, failing to stop for police in relation to another incident and breaching community work.
He was sentenced to 300 hours' community work and disqualified from driving for nine months.
Mr Brown said the conviction was "a stark reminder" that bragging on social media could result in criminal charges.
Mr A'Court was not visible in the video, but police investigating the incident were able to identify the car used and Mr A'Court as the driver.
They were also able to ascertain where and when the driving took place.
Mr A'Court's driving was "particularly stupid and dangerous", and had put a number of people at serious risk.
"While some people take great delight in posting all sorts of illegal activity online, in reality what may seem like fun at the time may well end in tears, either through people getting hurt or the offenders being prosecuted," Mr Brown said, adding social media was regarded by many as a "protected sanctuary" where anything could be posted anonymously without fear of reprisal.
"There are ways and means of finding those responsible for criminal activity posted online and it is not as safe or anonymous as some may think."
For more articles from this region, go to Hawkes Bay Today