Rrie Wright plunged to her death trying to escape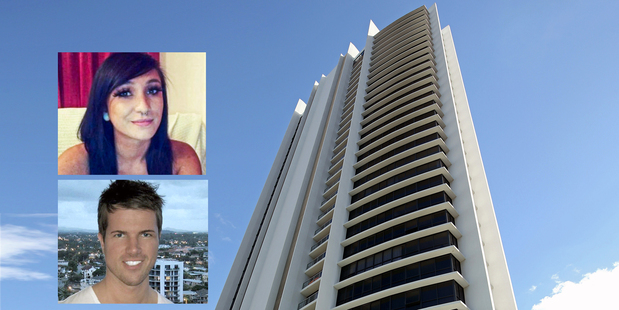 "No, no, no ... I just want to go home".
These were allegedly the last words of a terrified Warriena "Rrie" Wright as she tried to flee Gold Coast playboy Gable Tostee.
The Herald on Sunday can reveal details of the police case against Tostee, who faced court yesterday charged with murdering Wright only hours after they met on internet dating site Tinder.
Police will allege Wright, 26, had been violently assaulted, was "in fear of her life" and was trying to escape when she plunged to her death from the balcony of Tostee's 14th-floor apartment in the Avalon tower last Friday.
Audio recordings of her last moments, believed to have been extracted by police technical experts from mobile phones found in a car in the building's basement were the breakthrough detectives needed to arrest Tostee on Friday after a week-long investigation.
Police will be relying on High Court findings in other cases of people fleeing in fear and dying to make the murder charge stick.
They will allege Wright and Tostee met in Cavill Mall — the heart of Surfer's Paradise entertainment district — about 9pm on August 7 and went back to his apartment.
Witnesses told police they heard a male and female arguing and the woman screaming "No, no, no" several times and "I just want to go home" just before she plummeted to her death.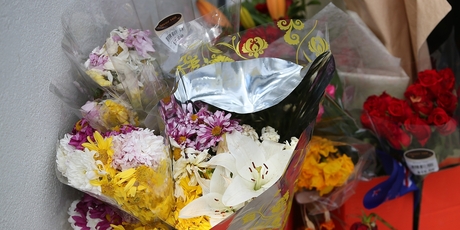 Police will say she was trying to climb to the balcony below to escape Tostee when she fell.
CCTV footage obtained by police allegedly shows Tostee in the building foyer soon after the tragedy. He hid behind a pillar as police surrounded Wright's body and can be seen pacing backwards and forwards. He then allegedly got back into the lift, rode to the basement and left the building.
CCTV cameras allegedly recorded him carrying what appeared to be a mobile phone. Police will allege they later found three mobile phones in a car in the Avalon basement.
Tostee, who has boasted online of bedding about 150 women, handed himself in to police the day after Wright's death but refused to be interviewed.
He was arrested on Friday morning after a brave public plea for information by Wright's younger sister Reza.
He remained in the watch-house cells after defence lawyer Mick Purcell said he did not require his client to be brought into the dock.
Outside court, Purcell said his client "maintains his innocence" and he would be seeking Supreme Court bail in the coming weeks.
Police regional crime co-ordinator Detective Superintendent Dave Hutchinson said: "This was a particularly tragic death which pulled at the heartstrings of the community."
It's believed Wright's body will be flown back to New Zealand this week for a funeral.
Police are continuing to comb Tostee's apartment for further clues.
- Sunday Mail