Sentencing delayed so businessman can attend anti-violence course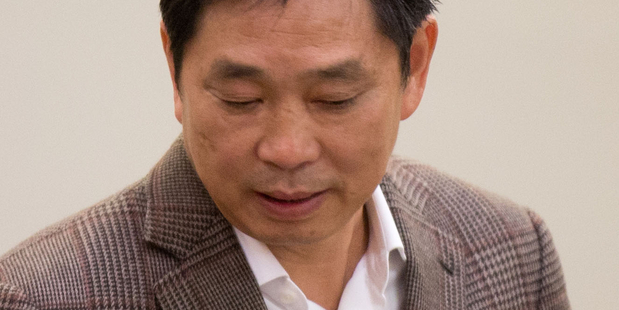 A Chinese businessman who sparked a Ministerial resignation and intrigue over a bottle of wine is trying to alter details of the domestic violence charge to which he has already pleaded guilty.
Donghua Liu, 54, was to appear in Auckland District Court this month for sentencing on charges of assault with intent to injure, and male assaults female.
Liu admitted at a hearing on April 1 to assaulting his de facto wife, Juan Zhang, with intent to injure, and assaulting her mother, Lunju Wang.
Last month, it was reported Liu had hired top criminal barrister Paul Davidson QC.
Since then, lawyers representing Liu have applied to alter the summary of facts in the case, to which Liu has already pleaded guilty.
Sentencing was adjourned for 10 weeks so Liu could attend a course on stopping violence.
Barrister Todd Simmonds, who also represents Liu, said Liu will seek a discharge without conviction.
Liu this week pleaded guilty to charges over building works carried out on two properties in Remuera and Epsom, together worth more than $6 million.
Liu admitted two breaches of the Resource Management Act.
A Herald investigation revealed that Maurice Williamson contacted police about the domestic violence inquiry on Liu's behalf. He resigned his ministerial portfolios in May.
There was further political controversy in June over donations Liu said he had made to the Labour Party.