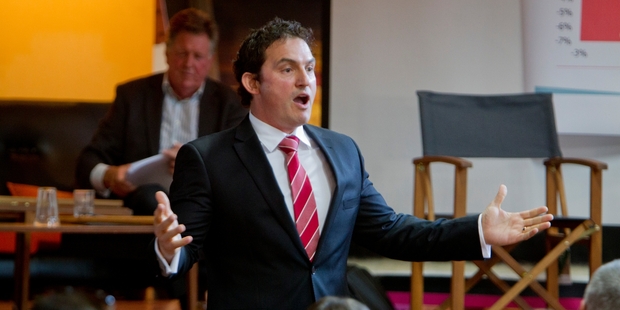 A Labour government will suspend the Hawke's Bay local bodies' amalgamation proposal, according to leader David Cunliffe.
In a statement attacking amalgamation supporters' claims that Labour Napier candidate Stuart Nash's stance on amalgamation differs from that of his party, Mr Cunliffe said although Labour does not oppose amalgamation, it does not support National's "forced amalgamation reform".
"The next Labour government will work through its partnership with the local government sector to halt the forced amalgamation reform and establish a clear and overall framework for any or future local government reform," he said. "We will also suspend all amalgamation proposals currently before the Local Government Commission."
"Under a Labour government, residents in cities like Napier would have the final say in any amalgamation proposal: No majority in Napier, no amalgamation."
Mr Cunliffe, whose campaign diary has an August 19 visit to Napier and Hastings and another just eight days before the September 20 election, said lobby group A Better Hawke's Bay "got it wrong" and Mr Nash had it right regarding Labour's local government policy on amalgamation. He says an opinion-piece by amalgamation proponent John Harrison and a letter from Napier National Party board member Ian Mayne, published in Hawke's Bay Today saying Mr Nash's stance and the party's differed, were incorrect.
Mr Cunliffe said Labour's policy is "totally consistent" with Mr Nash's campaign "in that for any local government amalgamation to occur the local citizens will have the final say by way of a referendum on whether their council is included in any proposed amalgamation".
"While we are not opposed to amalgamation, Labour does not support National's forced amalgamation agenda, nor do we adhere to the 'one-size-fits-all' approach taken by this government," Mr Cunliffe said.
Mr Nash said: "I have always said that Napier people should have the right to determine Napier's future," Mr Nash said. "Under Labour they will."
Mr Harrison, saying he's not a member of any political party, last night said National is not "forcing amalgamation", and the current proposal awaits a Local Government Commission recommendation after the election - "after which it will go to a referendum".
He reiterated statements that of 605 local body amalgamations in New Zealand over the last three decades, 95 per cent were under Labour governments, without vote by the constituents.
For more articles from this region, go to Hawkes Bay Today