Raising fees or tightening limits won't encourage commuters to use public transport, AA survey suggests.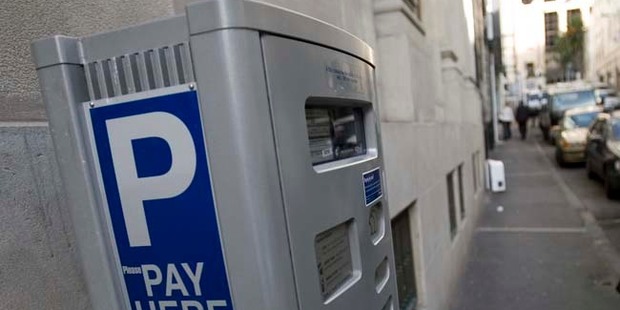 Most Auckland motorists would take a dim view of parking restrictions or fee hikes to coax them on to buses, trains or ferries, according to an Automobile Association survey.
A submission by the motoring organisation on an Auckland Transport parking discussion document is just one of 4300 received by the council body before it devises a policy to roll out across the city.
The AA based the submission on responses from 1130 of its 285,000 Auckland members, of whom 68.6 per cent said they would oppose parking restrictions to encourage greater use of public transport. Only 16.5 per cent supported the idea, and 14.9 per cent were undecided.
AA spokesman Barney Irvine said it was not as though his members were "a pack of public transport haters", given that, of those surveyed, 13 per cent used buses, trains or ferries to get to work, and 38 per cent of that group worked in the city centre.
He said the AA supported much of what Auckland Transport was trying to do in seeking consistency across the region, including "demand responsive" parking charges.
It also welcomed a proposed expansion of park and ride areas at bus and train stations, although not any attempt to introduce charges for leaving cars there.
But Mr Irvine said the council body needed to strike a better balance in its promotion of public transport, by making it more attractive without punishing those Aucklanders who still wanted to drive.
"There is too much stick and not enough carrot - fundamentally what they want to do is get people out of their cars and on to public transport by increasing parking charges," he said.
"What comes out of [the survey] is pretty clearly that if they go too far down that path, they're going to struggle to get over the public acceptance hurdle."
He said a wide dispersal of workplaces in the region (only 12 per cent of all AA members are employed in the CBD) was a major obstacle to greater public transport use.
Among proposals in the discussion document are parking fees or time limits across more suburban centres, and a reduction of parking along arterial roads.
The council agency also has a joint submission from business groups in Newmarket, Parnell and Upper Symonds St is opposed to any increase in clearways which would make it harder for customers to reach their members.
That concern is shared by the central Auckland business association Heart of the City, which wants Auckland Transport to reduce "early-bird" spaces in its parking buildings for commuters to reduce peak hour congestion and free up room for shoppers.
Parking discussion document
*Submissions - about 4300.
*Auckland motorists surveyed by the AA - 1130.
*What happens next - Auckland Transport officers to report to their board in September on key themes raised, and possible policy responses.

Click here for more stories on parking price issues.