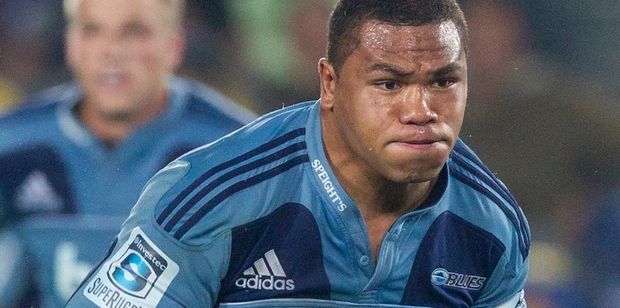 Blues rugby star Peter Saili is under investigation by police over an alleged assault.
The Herald on Sunday understands the 114kg forward is alleged to have been involved in an incident several months ago. No charges have been laid.
Blues chief executive Michael Redman confirmed management at the Super Rugby franchise were aware of the police investigation.
"While Peter himself and the Blues were disappointed he found himself in this situation, he has been working with his representatives and the police to resolve the issue. As contracted employers, it is not appropriate for us to comment further until any police or judicial process has concluded."
Saili declined to comment on Friday, as did coach Sir John Kirwan.
Saili, 26, is the fourth Blues player to be the subject of a police investigation in the last two years.
His brother, Francis Saili, a two-test All Black, was discharged without conviction at the Manukau District Court in July 2013 after pleading guilty to a charge of driving while suspended. He lost his licence after racking up demerit points. Kirwan had said a criminal record would have a "severe" effect on Saili's international rugby career.
Winger George Moala was charged with assaulting two men last year. The case is ongoing. And last month Tevita Li admitted a charge of drink-driving, which Kirwan said was a minor misdemeanour.
Counties Manukau police communications manager Kimberley Matthews declined to discuss the incident alleged to have involved Peter Saili. "Police are not in a position to comment on any criminal investigations in terms of confirming identities of any persons that may or may not be involved in such investigations. All persons have the right, if charged, to seek name suppression and public identification prior to this subverts that right."
Saili, who had a standout season at No 8 for the Blues, has previously said he gave up drinking to improve his performance. He missed the Blues game against the Chiefs in New Plymouth to attend the birth of his third child Mila in May.