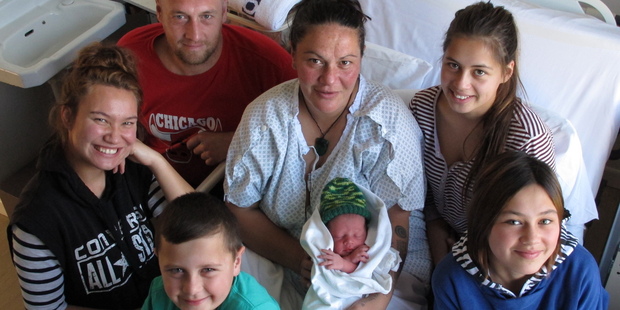 Some stories making headlines across the regions today include: A baby in a rush to enter the world is born at a Kaikohe gas station, Bay of Plenty Polytechnic is aiming to set an eggy world record, and an 8-year-old Greytown boy declares war on a new trend.
Northland woman Diana Thomson's seventh baby couldn't wait to enter the world. In fact, he was in such a hurry he wouldn't even let his mum get as far as the ambulance stretcher.
The Bay of Plenty Polytechnic aims to set a world record next week for dipping toast into boiled eggs.
Hastings Mayor Lawrence Yule and other community leaders accepted a challenge to receive an icy dunking as part of a viral campaign to aid cancer sufferers.
A vital Rotorua service is turning to the community in a bid to secure the funding it needs as demand continues to soar.
Greytown School eco-warrior Charlie Preston has declared war on loom bands and vows to keep clearing away the discarded weaving toys whenever they cross his path.
And, Hood St in Wanagnui wants an end to hooning.